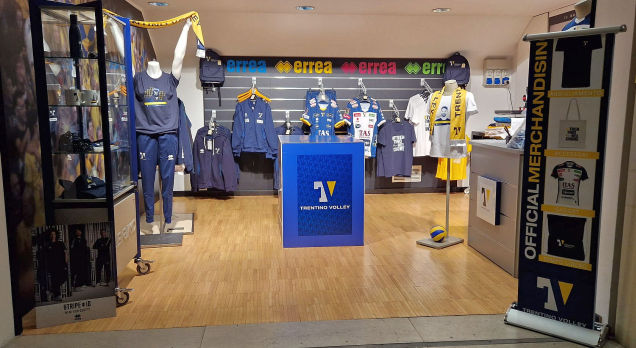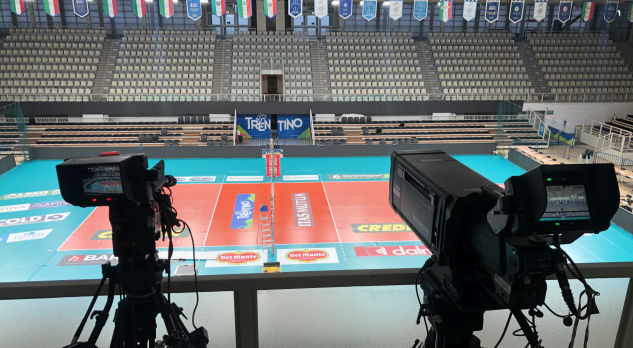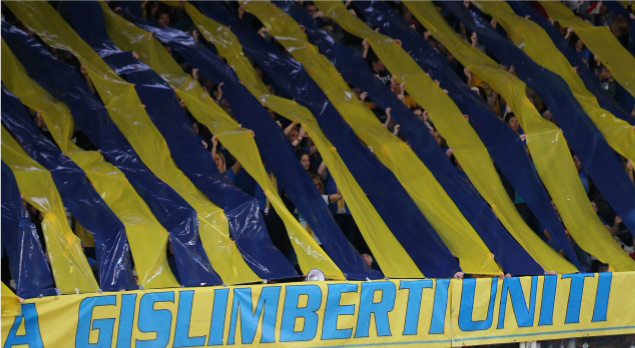 Merchandising store
On every official Trentino Volley event , the merchandising point is regularly open behind on the long side of the building (nord side), along the short side of the court opposite the entrance. This is where you can find all the teams' official gadgets and merchandising.
Curva Gislimberti Stand
During every official at home event, the team is cheered by the fans club that stands in "Curva Gislimberti". This sector is along between the two entrances. It is an information point for all fans and this is where you may refer to subscribe in the official fan club and to the many events promoted by the club and by the Curva Gislimberti fan club (away games, dinners with the champions, charity fundraising).