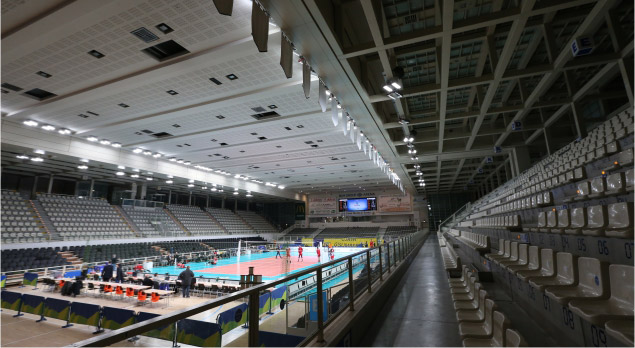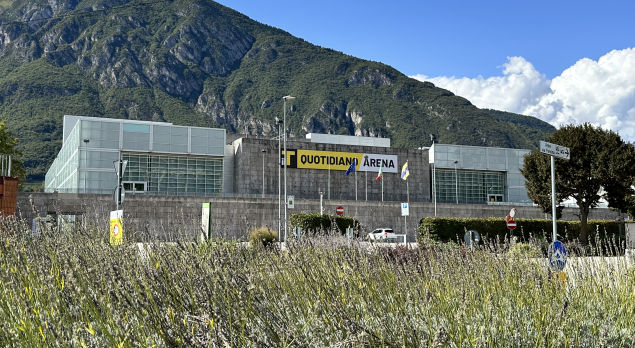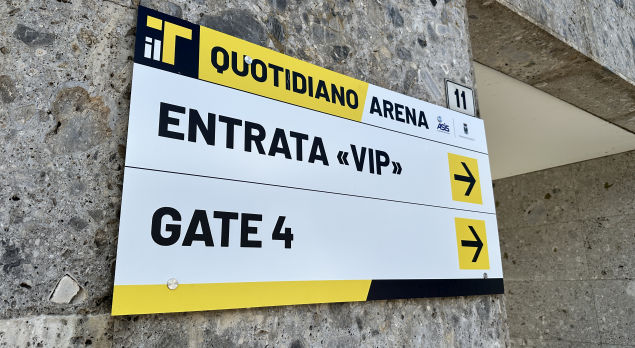 The PalaTrento arena has always been the place where the club's at home games have been disputed, ever since its opening in 2000 during the first at home game in the history of Trentino Volley (Itas Diatec Trentino-European Padua 3-2 on October 22, 2000), The arena is in the south of the city of Trento on the Ghiaie sport groundsthat also includes the PalaGhiaccio (ice-rink), a football field, and a ballpark.
There is parking nearby so fans can leave there cars without any hassle.
The arena has a main hall (that can host up to three volleyball courts simultaneously during training), a gym, a fencing area, an orthopedic area, and a well-equipped weight-lifting area. Not to forget a total of 16 locker rooms, 74 showers, and 42 restrooms.
Important to know that there is also three bar (one behind the box seats on the long north side, the other two behind the two "Curve"), an infirmary, and a news room, where the press conference is normally held at the end of the games. The press gallery, which is usually placed along the two short sides of the cour during games , is equipped with six phone lines (two out of which are ISDN) and a wireless area to allow all the participating journalists to be constantly connected to the internet. The box seats are designed to contain 3969 seats, and the total capacity, considering also the retractable seats at the field level, exceeds the 4000 units.
The PalaTrento arena is also a groundbreaking structure as regards technology and comfort thanks to its air conditioning system. This is why the male national volleyball team has often turned it into its summer training grounds.