Trento, 07 June 2018
National Teams, Cavuto in Estonia with Italia B for a four-way competition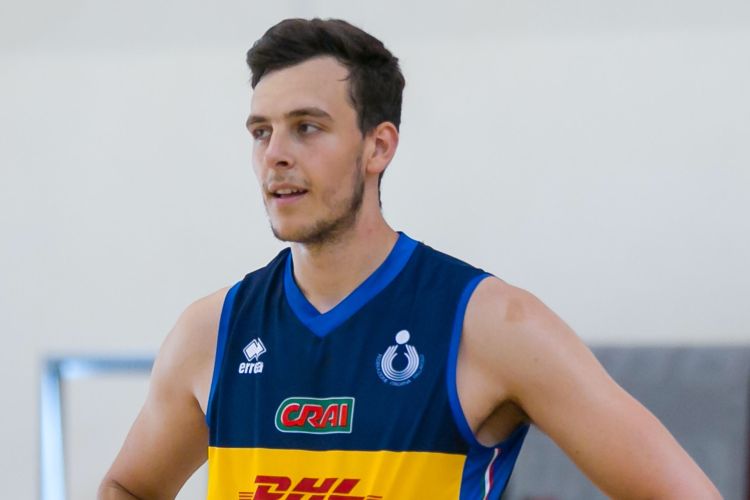 Oreste Cavuto (ph. Torcivia)
Another Trentino Volley player will be on the international field in the incoming weekend.
The spiker Oreste Cavuto will in fact play with the Italian National Team B kit on in a four-way competition in Tallin (Estonia) versus the hosting team and the second teams of Russia and Iran. For the middle-blocker from Abruzzo, who has been working since the end of May in Rome with coach Graziosi and his staff, this is the chance to gain time on the field in high-level matches. The programme for the Italian National Team B provides for the match versus Russia on Friday June 8th at 5 p.m., the one versus the hosting team on Saturday June 9th at 8.20 p.m. and versus Iran on Sunday June 10th at 5 p.m.
The participation to Tallin tournament represents one of the last tests before the XVIII Mediterranean Games, scheduled in Tarragona (Spain) between June 22nd and July 1st. The players gathered together with Cavuto are Argenta, Pinali, Russo, Pesaresi, Sbertoli, Pierotti, Tiozzo, Ricci, Caneschi, Milan, Polo and Zoppellari.
Trentino Volley Srl
Press Office