Trento, 10 July 2020
Champions League, Nimir: "Seven years have passed since my last time with Cuneo"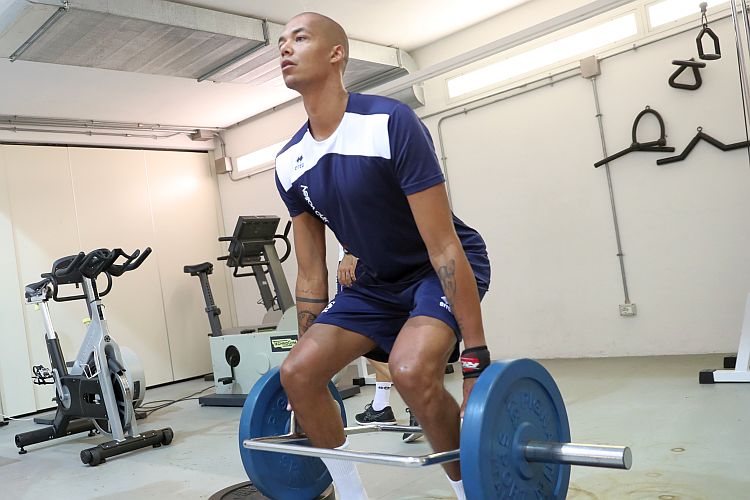 The news of Trentino Volley's admission to the 2021 CEV Champions League as the fourth Italian team has obviously aroused the enthusiasm of the nine players who on Saturday morning will complete the first week of pre-season preparation at the BLM Group Arena.
"Objectively the disappointment for not being able to complete our race in the last edition of the competition was great, but this news compensated it - admitted the captain Simone Giannelli - . It's great to know that we can compete again because it's a high level tournament, which we want to play to the maximum and aim to win. Once you get to the starting tapes you can't hide or back out; we will work to get to the most important matches. It will be tough, but the goal must be one: victory. In 2016 we came really close, only losing the final against Kazan at the tiebreak. I hope to have another opportunity with this new team".
"The last time I played the Champions League was 2013; I was wearing Cuneo's jersey and I was still a setter - explained Nimir Abdel-Aziz - . You can imagine how much I want to take part again. I'm very happy to be able to measure myself against the best teams in Europe".
"It's an opportunity that we want to make the most of, but first of all we must think about qualifying for the group stage since, contrary to what happened in the recent past, our team will start from the preliminary phase - added the coach Angelo Lorenzetti - . Usually when you do not qualify you are particularly disappointed, because even just playing it allows you to play a large number of high level matches that then come in handy for the championship".
Trentino Volley Srl
Press Office