Trento, 03 August 2020
Lucarelli has arrived in Trento! After mid-august at work with the group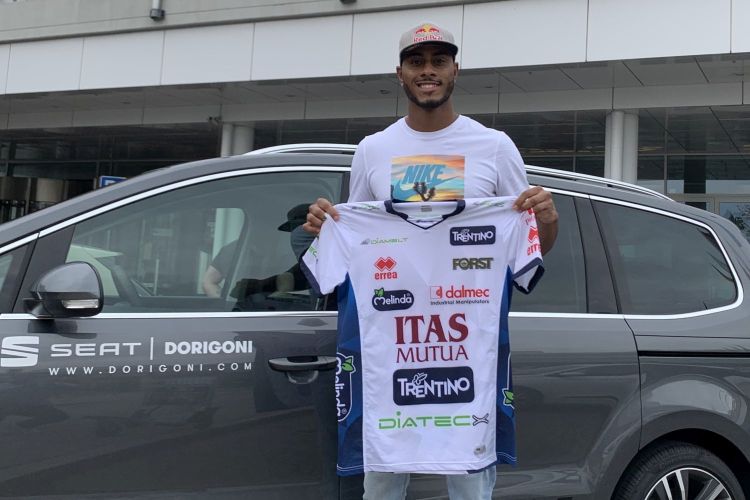 After having dreamed, desired and then waited for him so much, Trentino Volley fans can finally celebrate his arrival: today Ricardo Lucarelli has arrived in Trento! Indeed, in today's evening the formidable Brazilian spiker has reached the town, completing a journey that lasted more than twenty-four hours. Before actually starting training, he will have to observe two weeks of mandatory quarantine as required by the protocols relating to the Coronavirus Emergency. During this period Lucarelli will stay in the apartment chosen for him by Trentino Volley and will carry out a home workout specially drawn up by the technical and medical staff.
"My dream of playing in Italy, wearing the Trentino Volley jersey, becomes more and more real every minute that goes by - these were the first words of Ricardo Lucarelli who has just arrived in Trento - . I'm ready, pumped up and motivated to live this new adventure to the maximum. I can't wait to start training; for me today an important new chapter in my career officially begins and I want it to be full of unforgettable moments".
If there are no particular hindrances, Lucarelli will join the rest of the team at the BLM Group Arena in the days following mid-August.
Trentino Volley Srl
Press Office