Betim (Brasile), 04 December 2021
Yellow-blue already in Belo Horizonte, after over twenty hours of travel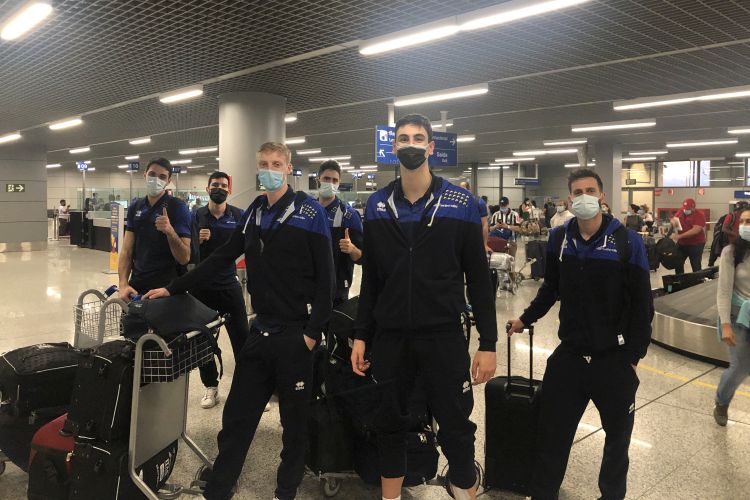 A summer weather and twenty-two evening degrees have welcomed the return of Trentino Volley in Brazil. More than five years after the last, the yellow-blue Club has arrived at Belo Horizonte and it has done it at the end of over twenty hours of travel, started at the dawn in Perugia and ended in Minas Gerais just before Italian midnight, to play the ninth Club World Cup of its history. Cucine Lube Civitanova has done the same double flying route as well and is going to be busy in the first phase in Pool A.
Trentino Itas will use the entire day of Sunday to recover the energies, adapting to the new time zone (four hours of difference) and undergoing a session in the weight room to reactivate the muscles. The first contact with Ginásio Poliesportivo Divino Braga, the arena where from 7 December it's played the entire manifestation, is scheduled for the morning of Monday.
On Thursday 9 December, at 0.30, there is the yellow-blue debut in the tournament, against the Iranians of Foolad Sirjan: live on Sky Sport Arena and Volleyball World Tv.
Trentino Volley Srl
Press Office