Trento, 21 May 2019
Post season, Codarin: "I'm working to improve the service"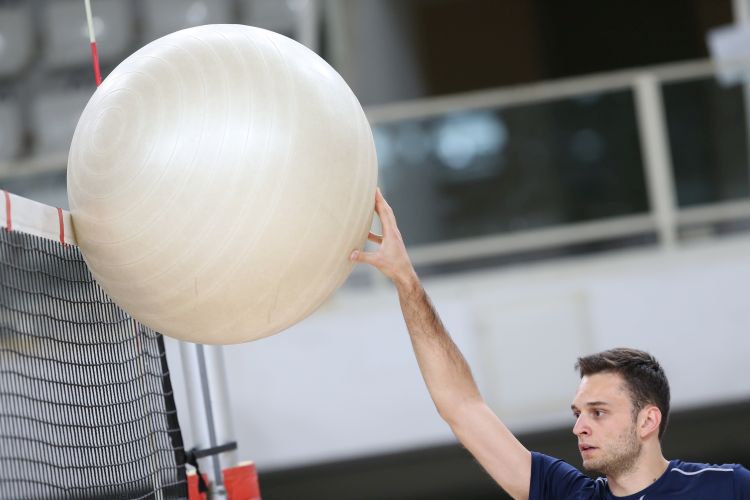 Lorenzo Codarin is one of the players who started the post-season activity period. The Friulian central perfectly embodies how this training period can be useful; just a year ago, taking pa rt in a similar type of physical and technical sessions, the Itas Trentino coach decided to keep the yellow-blue Youth Team player in the 2018/19 team from Trentino Volley. His participation in the double final of the 2019 CEV Cup is a recent but already unforgettable story.
"I have always considered this training period, which the Company has been organizing for years, very useful," Lorenzo Codarin explained to the microphone of Trentino Volley TV - ; twelve months ago it allowed me to earn a place on the roster of the Club where I grew up. Last year this period of activity gave me a lot from all points of view and I will gladly face it again, convinced that I can still improve a lot in particular in the service. Then I can increase the quality even in other things, in order to make me find myself ready at the beginning of the next preparation".
"I feel at home here in Trento - he continued - It has been almost a month since the end of the season but I still have very strong feelings about what we experienced with our teammates. The most beautiful personal memory is definitely the 2019 CEV Cup Final in Istanbul".
Trentino Volley Srl
Press Office