Trento, 12 June 2019
Transfer market, promising Cuban Sosa Sierra in 2019/20 roster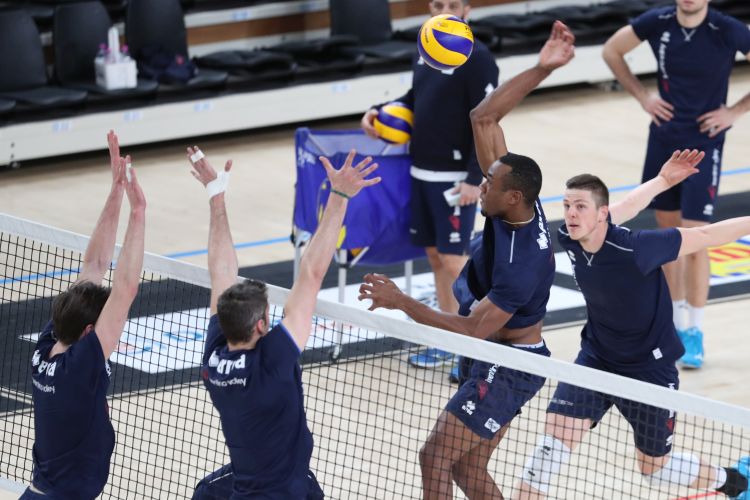 Trentino Volley bets on Luis Sosa Sierra. The 25 years old Cuban spiker will be the fourth outside hitter of 2019/20 Itas Trentino roster; the Club will register his signing at Volley Mercato in Salsomaggiore Terme in July, after welcoming the players to the team last February. During these months the athlete from Havana (Cuba) lived and played witht the team and showed huge potential, convincing the managers of Trentino Volley to sign him as sub for the other three Yellow-blue wings.
With the coaching of Angelo Lorenzetti and the staff he will add to his already impressive elevation and scoring attitude the technical skills improvements in order to transition to his new role. Luis Sosa first indeed played as middle-blocker, thanks to his attacking performances, but Itas Trentino coach saw in him the potential to become a high level wing spiker.
"Sosa Sierra can jump as high as 3.70m –underlined President Diego Mosna - ; this alone is a good reason to let Lorenzetti work with him. I am confident that under the guidance of our coach he can become an even better player".
"While training with Trento Luis proved to have outstanding physical abilities and great potential improvement margin in the outside hitter position, even if he never played that; he wants to improve – explained Lorenzetti - . We want to develope his talent starting from his already great skills".
In the last three years he never played official matches and the new season will be the first experience as a player outside Cuba, where he grew up playing for Ciudad Habana (his hometown team) and with the National team.
Trentino Volley Srl
Press Office