Trento, 08 June 2019
Boninfante: "In the last season Giannelli became even more leader of Trento"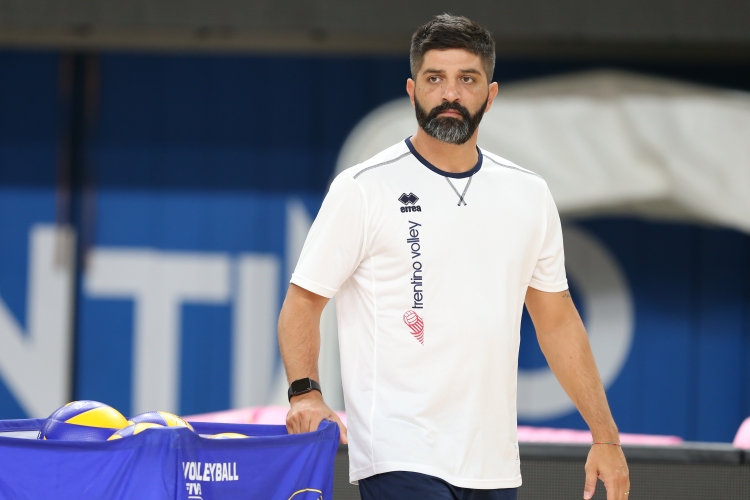 The post-season activity of the last weeks of May at the BLM Group Arena is proving to be a very useful period of work, not only for the players, but also for the technical staff.
"These days in the gym are offering us the opportunity to do the training but also to compare ourselves to analyze what the team did last season and find ideas to improve the methodologies for the next one - confirmed the Assistant Coach Dante Boninfante at Trentino Volley TV - . If I look back, I think the championship just ended was very positive from the point of view of the results but also from the one related to the quality of the game: the Itas Trentino has been constantly at the top of the rankings of performance in almost all the fundamentals".
"In summer 2017, when I arrived in Trento to cover Lorenzetti's assistant role for the first time, I knew it would take some time to completely stop playing the player and wearing the coach's clothes, but I knew Angelo well and I always shared his idea of volleyball, even when I was an athlete, - continued the coach from Campania - . As setter, inevitably in training and in the game I always have a special eye for Giannelli, even if he is very good and therefore he needs very few tips. I believe that in the season just ended Simone has made a further qualitative leap, becoming more and more leader of this team. At different times of the year, especially in difficult ones, he has been able to take on great responsibilities and in my opinion being able to start again in the new season with the same sextet owner will be able to offer him even greater certainty. Cebulj can give us a big hand in the fundamentals where we need a quality contribution like block, a serve but also an attack and a reception".
Trentino Volley Srl
Press Office