Trento, 08 July 2019
Mosna: "We are keen celebrate the 20th years in the best way..."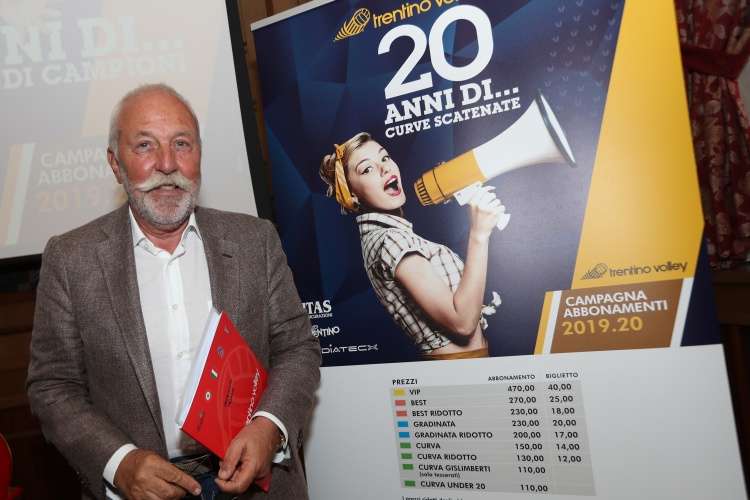 "For us, the one that begins today is an important season because it is the twentieth in the history of Trentino Volley and we are particularly keen to celebrate it in the best way - explained President Diego Mosna - . We will do this with specific events and shows and confirming the leading team that had done so well in the last year. It will be an even tougher SuperLega but we too have strengthened ourselves, setting up an even more competitive squad that can cope with the many close commitments that await us".
"The request to register for the Serie A3 championship, to be played with the players of our youth sector, shows how the Company wants to commit itself to the maximum on several fronts - explained General Manager Bruno Da Re - . The commitment with respect to the first team will obviously, however, be predominant; the season ticket campaign that we presented today demonstrates how we want our affectionate public to remain close to us and live a season with us that we hope will also be important to celebrate the anniversary of the Club's twenty years of activity".
Trentino Volley Srl
Press Office