Trento, 17 July 2019
Market, the procedures came to an end and the roster of Trentino Volley for 2019/20 season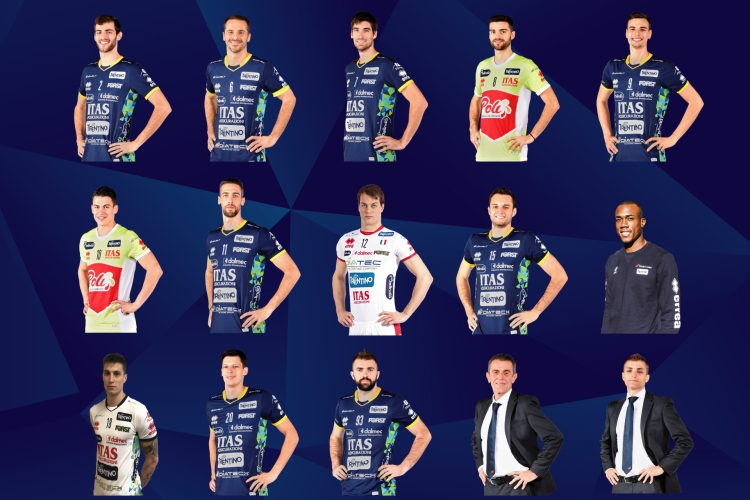 Today at 5.00 p.m. the period of time useful for the sign-up of athletes of all thirteen teams registered in the SuperLega Credem Banca 2019/20 came to an end. Trentino Volley officializes the completed negotiations:

INCOMING
Klemen Cebulj (spiker), Powervolley Milano - SuperLega
Mitar Djuric (opposite spiker), Stade Poitevin – France
Luis Sosa Sierra (spiker), inactive

OUTGOING
Oreste Cavuto (spiker), Consar Ravenna - SuperLega
Maarten Van Garderen (spiker), Top Volley Latina - SuperLega
Gabriele Nelli (opposite spiker), Gas Sales Piacenza - SuperLega

The roster for 2019/20 sport season:
Setters: Simone Giannelli and Nicola Daldello
Opposite: Luca Vettori and Mitar Djuric (Greece)
Spikers: Uros Kovacevic (Serbia), Aaron Russell (USA), Klemen Cebulj (Slovenia) e Luis Sosa Sierra (Cuba)
Middle-blockers: Davide Candellaro, Srecko Lisinac (Serbia) e Lorenzo Codarin
Libero: Jenia Grebennikov and Carlo De Angelis
Coaches: Angelo Lorenzetti (1°) and Francesco Petrella (2°).

On Thursday 18th July, at 10.30 a.m., at the Palazzo Congressi in Salsomaggiore Terme, at the end of the three days dedicated to Volley Mercato 2019, the calendar of the 75th championship of Serie A1 SuperLega Credem Banca will be presented.
Trentino Volley Srl
Press Office