Trento, 13 September 2019
Lorenzetti: "Now the quantity matters more then the quality. Everyone is doing their best"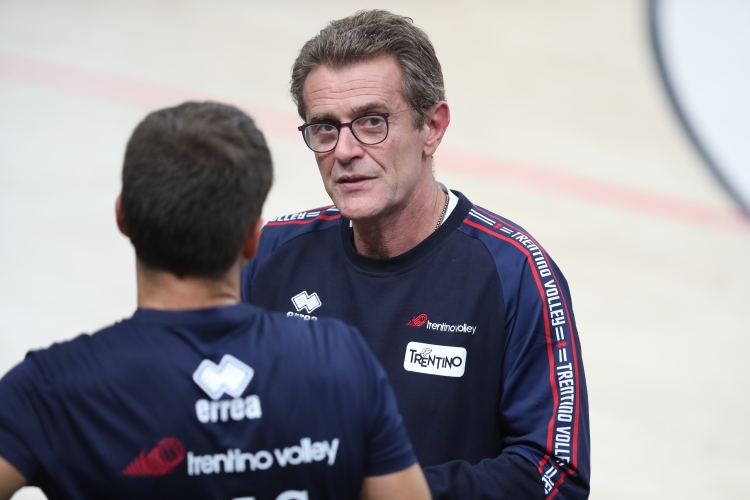 Itas Trentino is about to conclude its fourth week of preseason training, on Saturday in the weight room. Angelo Lorenzetti balanced the first twenty-four days of activity at the BLM Group Arena with the six players already available, together with Invent San Donà, an A3 Serie team.
"The middle-week test offered the athletes the opportunity to acquire some playing pace and to get used again to some real matches - explained Itas Trentino's coach - . Right now what really matters is quantity over quality, it is difficult to reach an high quality after all this physical work and with such an intensity. Usually it's difficult not to be satisfied with the work done in the gym, in this period. Everyone is doing their best also technically speaking. There is still a long way before our goals are reached, but it is comprehensible. We will gradually grow, and we have the potential to do more; we will make a qualitative leap especially when other players of the roster will join".
Trentino Volley Srl
Press Office