Trento, 16 October 2019
On the 18th of october the 2019/20 presentation: BLM Group Arena already sold out!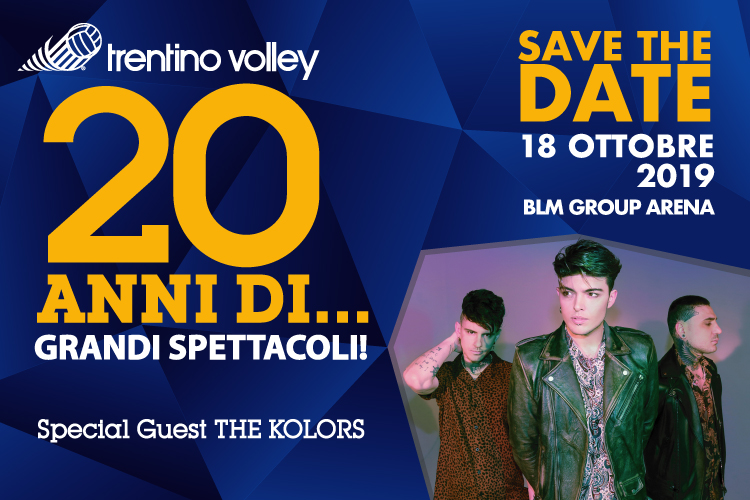 The best public frame will greet the Itas Trentino 2019/20 on the 18th of October at the BLM Group Arena. On Tuesday Trentino Volley completed the distribution of free admission tickets fot the event. More than three thousand spectators will follow the official yellow-blue vernissage at the BLM Group Arena, where will be celebrated the Club's twenty years of activity and will be presented the new team, with the special participation of "The Kolors".
Fans won't get bored; in the evening's schedule there will also be space for the presentation of the new uniforms and a special amarcord moment, which will go back to the origins of Trentino Volley.
Presentation of Itas Trentino 2019/20
Friday 18th October 2019 - BLM Group Arena in Trento, 8 pm
Trentino Volley Srl
Press Office