Trento, 20 November 2019
Lorenzetti: "Padova played a match of the highest level, our team lacked determination"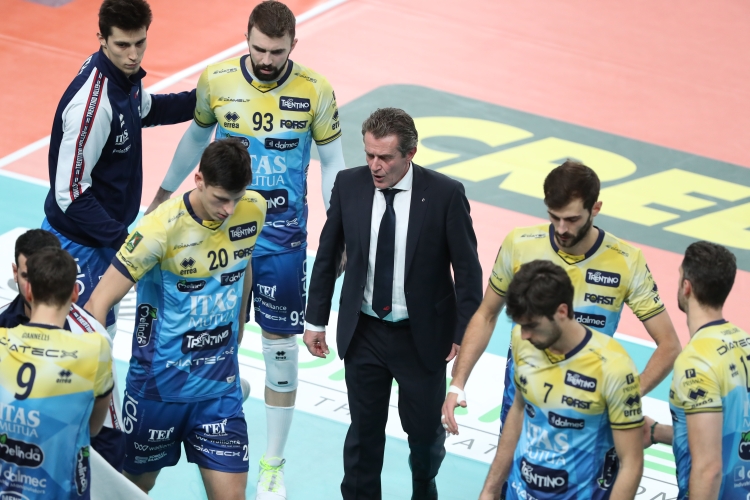 ''Padova played a match of the highest level in all of the fundamentals and has legitimized the victory obtained tonight – remarked the Trentino Volley's coach Angelo Lorenzetti at the end of the match - . Our team lacked determination, especially in understand the important moments of the match. After a beautiful first set, we messed in the phase of turns out and, in particular, we haven't found effective solutions in the attack and at the service. The reaction of pride during the fourth set was not enough to win''
For Trentino Volley Thursday will be the day off before returning to train in view of the forthcoming match of SuperLeague Credem Banca, planned Sunday, the 24th of November at the PalaPanini in Modena against the Leo Shoes (at 6:00 P.M – live on RAI Sport + and Radio Dolomiti).
Trentino Volley Srl
Press Office