Trento, 11 September 2020
Nimir: "We trained hard to be ready to face a great team like Lube"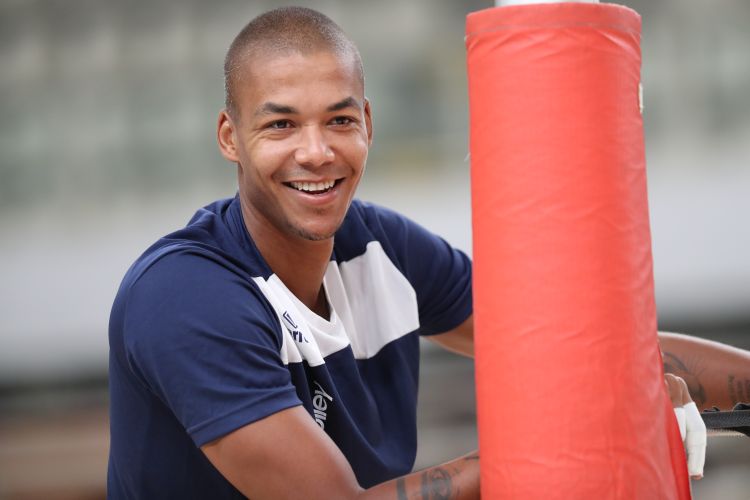 Forty-eight hours until we finally see some great volleyball performances at the BLM Goup Arena. On Sunday 13 September at 6 pm the Via Fersina facility in Trento will host the match between Itas Trentino and Cucine Lube Civitanova (first leg of the semifinal of Del Monte® Supercoppa 2020), welcoming a maximum of a thousand fans back to the stands.
The expectation for the Gialloblù's debut, more than six months after the last official match, is great, as the opposite spiker Nimir Abdel-Aziz told Trentino Volley TV this morning: "The preparation was long and accurate, but in truth we were in a hurry to get back on the pitch to play a real match," he admitted. "We trained hard to be ready to face a great team like Lube that arrives at this appointment as number one. The test matches played so far have given us many important indications, beyond the positive or negative results. We tried to find the pace of play and to arrange the agreements between the individual players and the various departments; I feel I can say that we managed to achieve the goals we set ourselvesbefore the debut. For example, I myself have already built an important and effective chemistry with Giannelli; I had no doubts that I would find it quickly because Simone is a great setter ".
"To beat Lube we will have to be able to give 100% immediately, at least in terms of determination - continued the Dutchman - ; we are aware of not being able to be at the top in terms of pace of play, but as regards the mentality we can aim high: we need desire and determination. The new Supercoppa formula? I still don't have opinions about it; for me now the only thing that matters is to finally be able to play a real game".
Trentino Volley Srl
Press Office