Trento, 16 September 2020
The gift of a fan of Trentino Volley: a collectible Pinocchio with the gialloblù jersey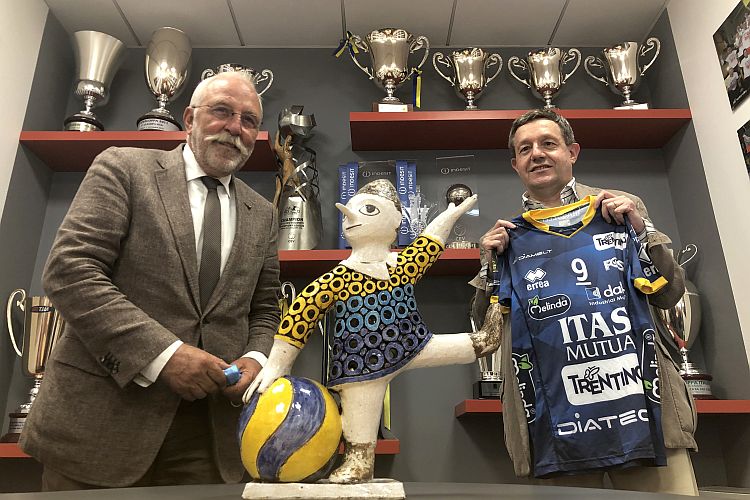 The separation in the last six months from the BLM Group Arena and from the team hasn't abated the passion that historically the fans have for the gialloblù colours. The umpteenth proof has arrived directly at the Trentino Volley offices.
The Club of via Trener has received a very original and particular gift, immediately placed in the trophy room, near the trophies that have marked its glorious history. The long-standing fan Gaiba Rames has donated to the Company a splendid majolica sculpture depicting Pinocchio wearing the commemorative gialloblù jersey, used in the last season, and holding a traditional volleyball ball in hand.
It is a unique piece by Stefano Innocenti, great Tuscan artist of Pontassieve, which represents a gift that a historical fan wanted to make to Trentino Volley to thank it for the many emotions given in those first twenty-year of activity. Born in Bologna, but 100% Trentino, Gaiba Rames is, in fact, among the main Italian collectors of Pinocchio, being able to include in his archive countless dedicated publications (over two-hundred books) and hundreds of similar sculptures, which are already been requested by many Italian museums. It was him who commissioned this piece to Innocenti and donated it to Trentino Volley, handing it personally to the President Diego Mosna, who enthusiastically thanked him, giving him a official jersey of Trentino Volley.
Trentino Volley Srl
Press Office