Trento, 17 September 2020
Supercoppa, Itas Trentino on the hunt for the 1st absolute success at the Eurosuole Forum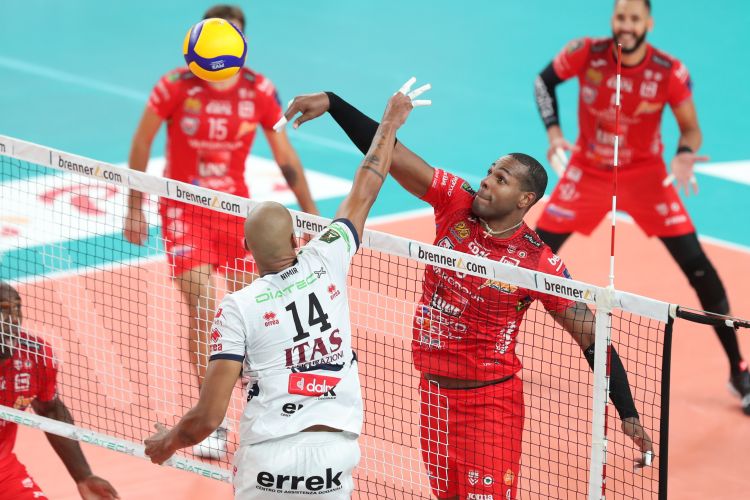 Itas Trentino continues its preparation program for the Del Monte® Supercoppa 2020 semi-final second leg, which will be played on Sunday 20 September in Civitanova Marche against Cucine Lube. In the second part of the current week, the work to be carried out at the BLM Group Arena will be increasingly aimed at technique and tactics to get the team ready for the appointment in the Marche.
Thanks to the 3-2 victory achieved on 13 September, the Gialloblù team will need a success with any score to qualify for the semifinal. The golden set (partial play-off at 15, staged immediately after the conclusion of the regular match), will be played only in the event of a 3-2 victory for the hosts, who instead will pass the round directly if they win with a score of 3-0 or 3-1.
Itas Trentino will have one more reason to seek a great result: obtain the first success in the history of Trentino Volley at the Eurosuole Forum, where they have always lost in fifteen official precedent matches. The most recent match also refers to the last trip of Giannelli and his teammates, who were defeated by Lube at the tie break last March 8 (the last match before the lockdown). For the Via Trener club, Sunday will be the fourth absolute Supercoppa match to be played at the Civitanova facility, in which it has already played two semifinals against Perugia (2017 and 2019 edition) and a final for third place against Modena (edition 2017).
Trentino Volley Srl
Press Office