Trento, 15 October 2020
Toward the big match against Perugia, on Friday begins the Ticket sale online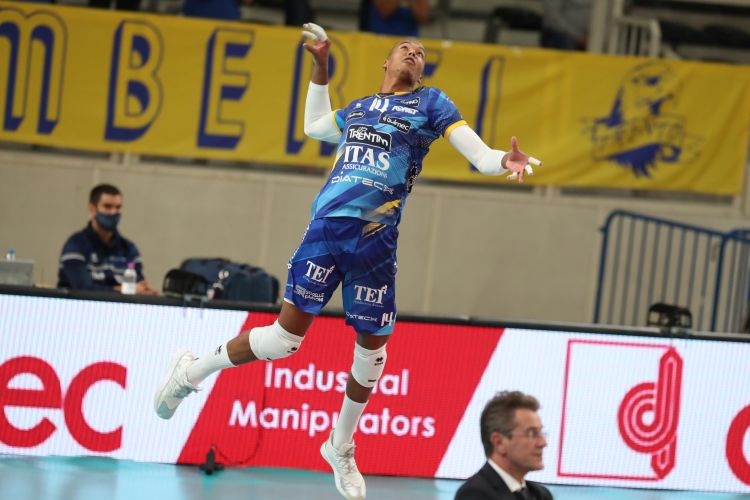 Tonight ended the first phase of ticket's sale (only reserved to the possessors of #TRENTINONELCUORE Card.) for the big match scheduled on Sunday 18th October (at 6 pm) at the BLM Group Arena between Itas Trentino and Sir Safety Conad Perugia.
From Friday morning, anyone who is resident in Trentino can buy the rest of the available tickets directly at Trentino Volley's office in via Trener 2 in Trento (it is only open on 16th October, 8-12am and 2-6pm) or at the Promoevent in via Suffragio 10 in Trento (on Friday, 9.30am-1pm and 3.30-7.30pm, or on Saturday 9.30-12.30am and 3-6pm.) Today, from 6pm, it is possible to buy them also online, directly on the website www.vivaticket.com/it/biglietto/itas-trentino-perugia/153619, the tickets are only available for those resident in Trentino Alto Adige.
There are 3 different kinds of seats still available:
BEST 30 euros
TERRACE 20 euros
CURVA GISLIMBERTI 14 euros
At the BLM Group Arena, the spectators must comply with the rules of conduct listed in the Protocol specifically created for this kind of events (click here to download) and have to fill in the auto-certification at the entry of the arena (click here to download). Instead of filling in the auto-certification the spectators can download the App "Immuni" and show their device to the staff at the entry.
Trentino Volley Srl
Press Office