Trento, 17 February 2021
Giannelli: "In Champions the most important is not the opponent, but the path"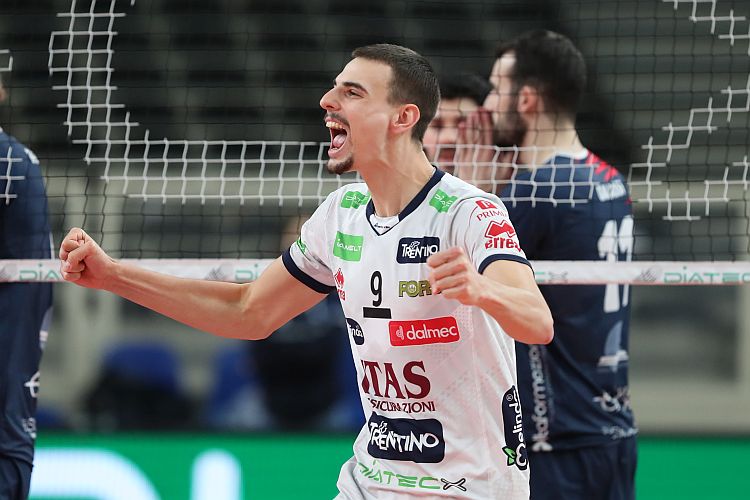 "We're living a difficult season, it's something new for everyone but we've to feel lucky to have the possibility to play - revealed Simone Giannelli this morning while talking live on Radio Dolomiti – media partner of Trentino Volley - . We hope that the vax will let us go back to normal life, iIve already done uncountable swabs. I'm happy we can keep playing in Champions League; when you arrive at the final phase, the one of straight single-elimination, the most important is not the opponent you'll have to face, but the path you want to follow, because you know that if you want to win you have to defeat the strongest teams and we want to arrive as far as possible".
"During the semifinal of Coppa Italia we didn't manage to recover point to point in front of Perugia,the team played very well; for luck sport always offers a possibility to redeem and to face one more time who defeats you - added the Capitan- . We're working to be ready for a new match against Perugia, this time more balanced- we hope. Being the Capitan means much more that just talk to the referee during the match. It's about being a reference point for the other players, for the coach and for the Society and you always have to put the interest of the team first".
Trentino Volley Srl
Press Office