Trento, 08 April 2021
BLM Group Arena, 3 weeks of work to prepare the final match of Champions League in Verona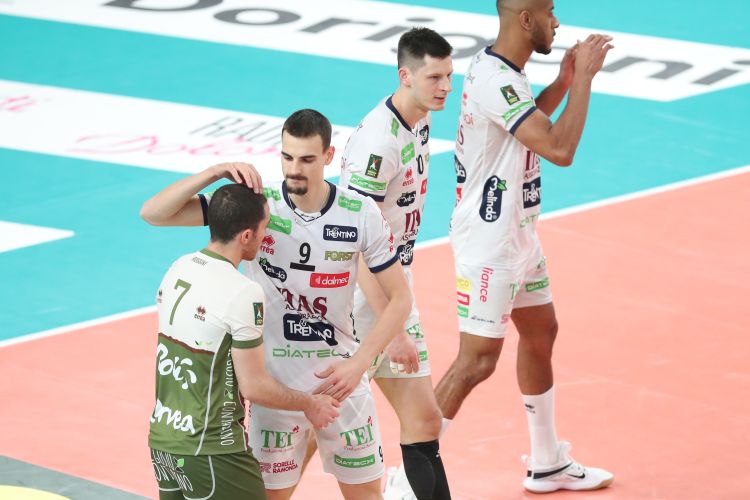 Once Trentino will have concluded match 4 of Semifinal of Play Off Scudetto, starting from Friday afternoon the team will begin a 3-week-long training at BLM Group Arena in order to prepare the Final match of 2021 CEV Champions League - scheduled for Saturday 1st May at AGSM Forum in Verona against the Polish team Kedzierzyn-Kozle.
Not having to play any official match, the team will have enough time to prepare both tactically and physically for this important international appointment.
Before beginning the training, the team can rest for a day and a half: they surely need to recharge batteries and find some new enthusiasm in order to conclude in the best way a season made of 45 official matches. Match 46 will absolutely be the most important.
Trentino Volley Srl
Press Office