Trento, 21 April 2021
Lisinac presents the Final: "The service and the aggression will make the difference"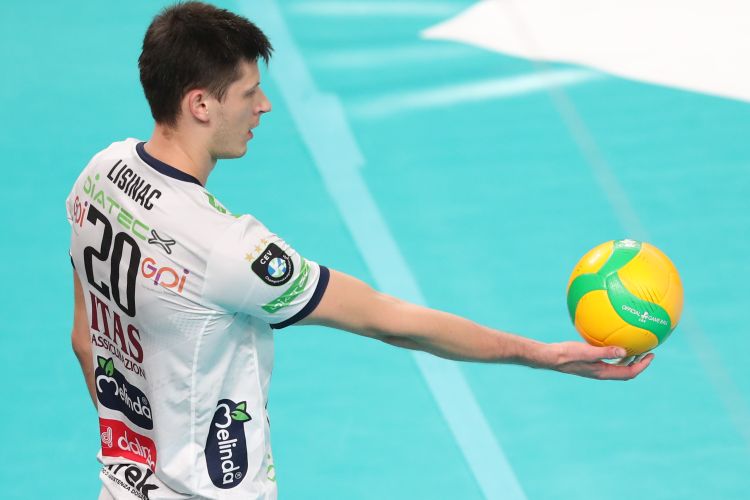 The website of CEV continues its approach course at the Final of Champions League on the first of May in Verona through the words of the probable protagonists on the field. After Nimir, Lucarelli, and Lorenzetti, in this case was the gialloblù middle blocker Srecko Lisinac who offered his thoughts in view of Trentino Itas-Groupa Azoty Kedzierzyn-Kozle.
"We are working a lot, we put the focus above all on repetitions and training intensity. We combine this with the tactical work on the field and with video analysis. – he said in the interview published today on www.cev.eu - . During the last few months, we have played many games, without actually having the opportunity to train. Now, however, when we are about to play the most important game of the season, we are having a whole month without competitions. It certainly is strange, but we must take advantage of this time to prepare ourselves in the best possible way. I think that, at this level of the competition, the statistics don't say everything, so much so that perhaps it is more useful to watch them after a game rather than during the match. The Final can only be won by playing well in all the components, not only on the serve. Of course, we have excellent players on the serving line, but Zaksa has them, too. It's a Final and I believe that it will make history in itself".
"Zaksa has raised significantly its level in the recent years. Additionally, it has made a further leap in quality during this last season. – continued Lisinac, until now the best blocker of the manifestation thanks to 27 direct points in this fundamental - . It plays a good Volleyball, and it's hard to stop it, but we have the potential to do so. However, it is too early to say what our 'weapon' will be. These are things that are decided at the last moment, at least from a tactical point of view. Toniutti is one of the best setters in the world and is led on the bench by Grbic, who in this role, has made history. I know all the players that we will play against in Verona; and I know the Polish style of playing Volleyball. They are patient on the field, play a lot on the block, have each other's backs and are strong on the attack. However, at this level, you cannot expect that the styles of play will be much different. It's going to be a Final without secrets. It will be necessary to play well and to work a lot on the serve. We need to be aggressive on the field and we need to remain concentrated at the same time".
Trentino Volley Srl
Press Office