Trento, 28 April 2021
Giannelli: "Let's enjoy this final, it's not every day you get to play it"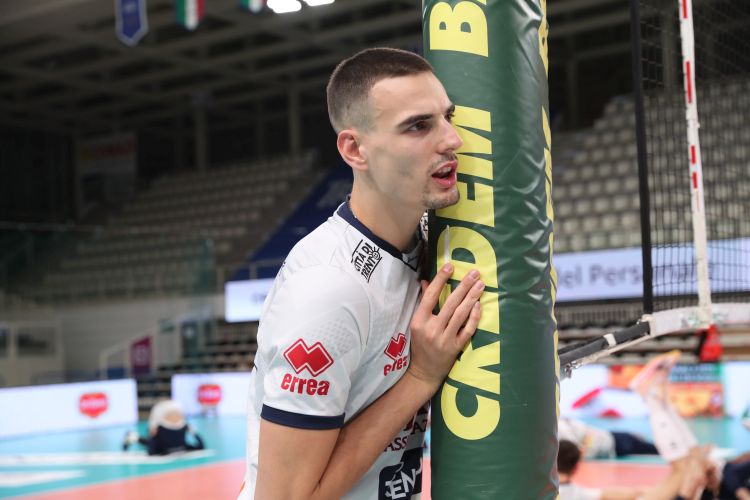 "The 2021 CEV Champions League Final in Verona is a great appointment - underlined the Captain of Trentino Volley Simone Giannelli this morning speaking live on Radio Dolomiti, the giallo-blù media partner - ; Kedzierzyn-Kozle is a very strong team and it proved it by overtaking Civitanova and Kazan in the final draw, and of course you don't get to play such a match by chance. It will be a beautiful match, to be played and to be seen. We must arrive in Verona with serenity and face the challenge with this state of mind. Let's enjoy this final, it's not every day you get to play such an important event. We arrive at the appointment after a good month of preparation; we did everything we had to do and we are convinced that we can express our best volleyball".
"We had a good season, the results obtained so far also say so - continued Simone - ; by winning the home game with Vibo, perhaps we could have also aimed for second place in the regular season, but these are speeches that are of little use in hindsight. The real regret is for the Italian Cup Final Four: we could and wanted to do more. In the Scudetto Play Offs, on the other hand, against Civitanova we did not benefit from of the first home game after we had won in the Marche, but Lube proved to be stronger. The balance is positive, but it can still improve".
Trentino Volley Srl
Press Office