Trento, 18 June 2021
Market, Trentino Volley strengthen its attack line: signed the opposite Giulio Pinali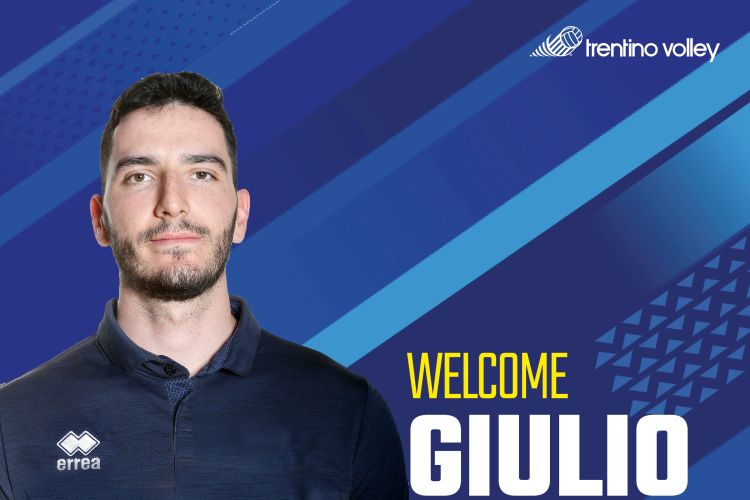 Continuing the line of renovation and rejuvenation of its team, Trentino Volley concluded in the latest hours a new important entry operation. The team available by Angelo Lorenzetti can in fact count also on the Emilian opposite spiker Giulio Pinali.
24-year-old player hailing from Bologna, grown in the youth sectors of Modena Volley with which debuted in SuperLega in the 2016/17 championship, the spiker of place 1 and 2 is fresh from a great season in Ravenna that showed all his qualities.
Pinali is in fact a technical and physical attacker at the same time, with good attack trajectories, perfect in all fundamentals but with a particular predilection for the service; in the 2020/21 regular season he scored 304 points in twenty-two matches (tenth bomber of the tournament), with 35 personal aces (fifth ever in SuperLega). Qualities that are confirmed in the international field in these latest weeks as well; Giulio was often protagonist in Rimini with the Italian jersey in the Preliminary Round of VNL 2021, which saw him already collecting 80 personal points in five matches as a regular. His performances haven't gone unnoticed, considering that Pinali appears in the list of twenty Italian players from which Blengini will choose the twelve players for the Tokyo Olympics.
In Trento, he finds again Angelo Lorenzetti and Francesco Petrella, important coaches for his growth during his experience in Modena. He will arrive with the loan formula from Modena.
"After Lavia, today we officialise another young promising Azzurro player who will offer further alternatives at our team in a particularly important and delicate role like the one of opposite spiker – these are the words of the President Diego Mosna – . I welcome Giulio to Trentino Volley by me and the whole Company".
Trentino Volley Srl
Press Office