Trento, 07 October 2021
Itas Trentino posed at the BLM Group Arena for the official photos of the season 2021/22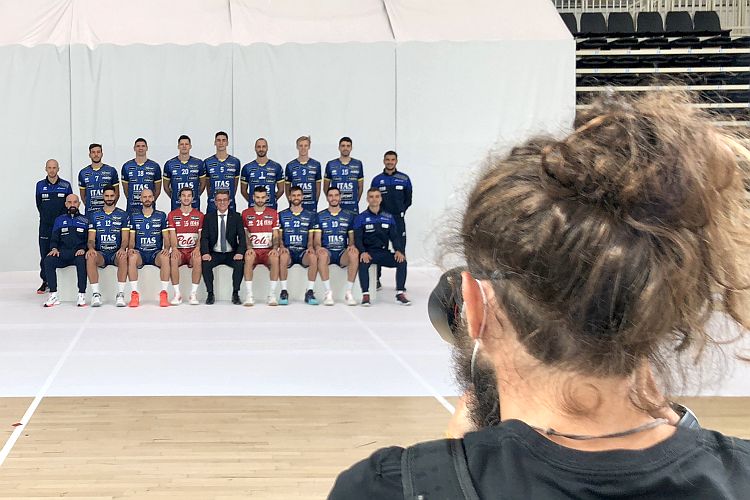 This afternoon, at the BLM Group Arena, Itas Trentino has lived the first true moment with all the players of the season 2021/22 not on the field, contrary to what one might think, but in front of the lens of a camera.
Between 14.30 and 16.30, the thirteen players of the new team (finally all together) and the technical and medical staff have taken part in the traditional seasonal photoshoot: the second volleyball court, for the occasion staged as a real professional photographic studio, has been the location for the photos that will be used during all the season.
The photos, shooted by Raffaele Merler, are going to be used for posters, books, the website, social networks, but also to fulfil the requests of the individual sponsors. During the two hours of work, there were also more relaxed moments with the players who have played along, displaying themselves in front of the lens. Immediately after the end of the photoshoot, Alessandro Michieletto and Wout D'Heer have undergone the first seasonal training in the weight room; from Friday, all the regulars are in group, allowing Angelo Lorenzetti to direct finally a training with ball with all the team.
Trentino Volley Srl
Press Office