Vibo Valentia, 17 October 2021
Vibo Valentia, Lorenzetti: "'I'm happy, because..."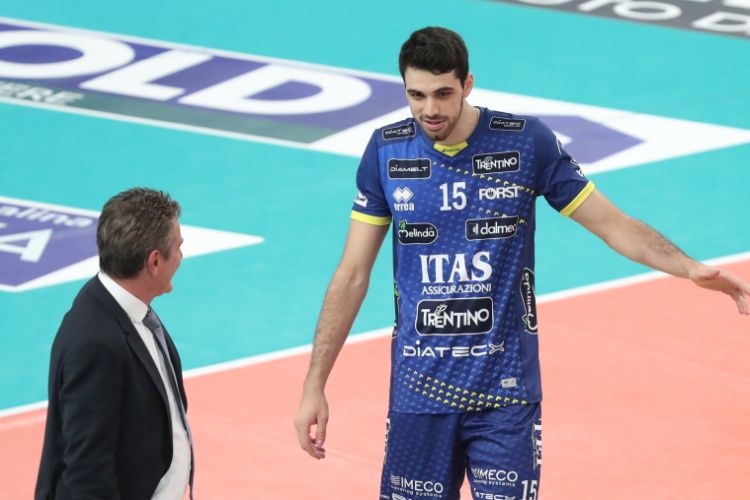 "I'm happy, because between the match of Tuesday with Verona and this in Vibo, the schedule of SuperLega gave us two very difficult appointments, especially for a new team like ours – said the coach of Itas Trentino Angelo Lorenzetti at the end of the match - . We have collected the most, lining up a different formation compared to the one used five days ago; it's obvious that there is so much to work to improve the teamwork, but the spirit has always been the right one, also in the third set lost only at the advantages. It's a good start of the season, which will make us return to the gym to train even more convinced of our value".
Itas Trentino will return to Trento on Monday afternoon and from Tuesday starts to prepare the next important appointment: on Saturday 23 October, at 18, the yellow-blue faces Perugia at the Eurosuole Forum in Civitanova Marche in the match valid for the second semifinal of Del Monte® Super Cup 2021. In SuperLega, the next appointment is the one on Sunday 31 October at the BLM Group Arena against Cucine Lube.
Trentino Volley Srl
Press Office