Trento, 02 January 2022
Lorenzetti after Trento-Perugia 3-2: "We took advantage of it initially"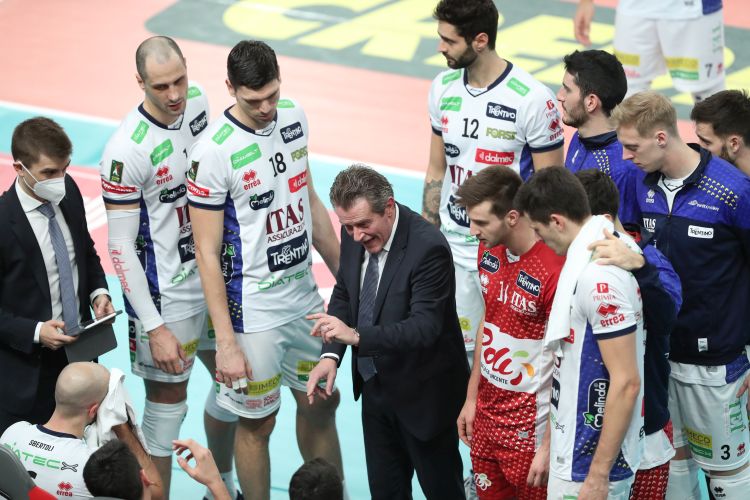 "We found a Perugia that was missing a great player like Giannelli. We took advantage of it initially, at least from the point of view of the pace of the game - said coach Angelo Lorenzetti at the end of the match - , then our opponents got back on track because they had so many alternatives against us, forcing us to alternate good moments with more distracted ones. In the end we managed to bring home the victory and we're holding on to everything that these two hours of play have produced".
In seven days, on Sunday, January 9th, the next championship match will be in Padua. Postponed until a later date, instead, the mid-week match in Civitanova Marche originally scheduled for the Epiphany.
Trentino Volley Srl
Press Office