Trento, 14 May 2022
Towards the Final of 2022 CEV Champions League: all the numbers of the yellow-blue team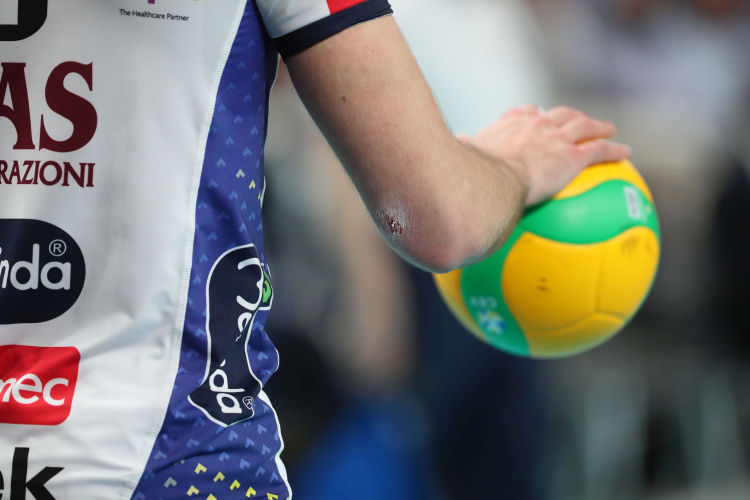 The countdown for the Final of 2022 CEV Champions League for Trentino Volley is almost over. In a little more than a week, the yellow-blue club will play for the sixth time the match assigning the highest continental trophy in Ljubljana, that has already won three times.
The match on 22nd May at Stozice Arena against the Polish of Kedzierzyn-Kozle will put an end to the sixteenth participation of all the time to the CEV competition, considering also ten previous presences in Champions League (six in a row between 2008 and 2014, then in 2016, 2018, 2020 and 2021), four in CEV Cup (2005, 2015, 2017, 2019, with a victory in last edition) and one in Top Teams Cup (2005).
The scrapbook of CEV Champions League is filled with epic pages: the first one is the night on 5th April 2009 in Prague, when the yellow-blue team won 3-1 against Iraklis Thessaloniki, winning the title after passing the semifinal Macerata in the Italian derby and ending the tournament with a clear journey (12 victories out of 12 matches played); the second on 2nd May 2010 with the wonderful victory against Dinamo Mosca at Atlas Arena in Lods, and the third on 27th March 2011 and the unforgettable 3-1 in the final against Kazan at PalaOnda in Bolzano. This one in Alto Adige was the last final of the tournament that the team won; then there was the silver medal in Poland in 2016 and in Verona in 2021; there is also a third place, during the 2012 edition.
Here the DETAILED STATISTIC of Trentino Volley in CEV Champions League:
Matches played: 114 (52 at home, 62 away-games)
Victories: 88 (44 at home, 44 away-games)
Defeats: 26 (8 at home, 18 away-games)
Victories 3-0: 54 (34 at home and 20 away-games)
Victories 3-1: 25 (7 at home and 18 away-games)
Victories 3-2: 9 (3 at home and 9 away-games)
Defeats 3-2: 14 (5 at home and 9 away-games)
Defeats 3-1: 5 (5 away-games)
Defeats 3-0: 7 (2 at home, 5 away-games)
Sets won: 297
Sets lost: 121
Longer series of victories: 15 victories in a row between November 2008 and December 2009
Most participating player: Matey Kaziyski (62 matches out of 114 total played)
Shortest match: Trentino Itas-As Cannes Dragons 3-0 on 13th February 2022 (58' minutes)
Longest match: Trentino Itas-Sir Sicoma Monini Perugia del 7th April 2022 (147' minutes)
Opponents of Trentino Volley in CEV Champions League: 5 Polish teams (Belchatow, Czestochowa, Jastrzebski, Kedzierzyn-Kozle e Rzeszow); 4 Russian (Belgorod, Kazan, Novosibirsk e Mosca) and 4 French (Beauvais, Cannes, Chaumont e Tours); 3 Belgian (Roeselare, Maaseik e Lennik), 3 Greek (Olympiacos, Paok ed Iraklis) and 3 Serbian (Novi Sad, Stella Rossa e Partizan Belgrado); 2 Czech (Budejovice e Karlovarsko), 2 Italian (Civitanova e Perugia), 2 Spanish (Mallorca e Teruel), 2 German (Berlino, Friedrichshafen) 2 Turkish (Fenerbahce ed Izmir) and 2 Swiss (Amriswil e Lugano); 1 Austrian (Vienna), 1 English (Londra), 1 Rumenian (Zalau), 1 Slovenian (Bled).
Away-games of Trentino Volley in CEV Champions League: 9 trips in Poland (Czestochowa, Cracow, three times in Kedzierzyn-Kozle, Rzeszow and three times in Lodz); 8 in Italy (three times in Perugia, twice in Civitanova, one in Bolzano, Macerata e Verona); 6 in Belgium (Roeselare and five times in Maaseik); 5 in France (Beauvais, Cannes, Reims and twice in Tours) and in Germany (twice in Friedrichshafen and three times in Berlin); 4 in Russia (twice Belgorod and twice in Moscow) and in Turkey (twice in Izmir and twice in Istanbul); 2 in Spain (Palma de Mallorca and Teruel), Serbia (twice in Belgrade), Greece (Athens and Thessaloniki) and Switzerland (Amriswil and Lugano); 1 in Austria (Vienna), Romania (Zalau), Slovenia (Ljubljana).
Trentino Volley Srl
Press Office