Trento, 17 May 2022
2022 CEV Champions League final, a special yellow T-shirt for Trentino fans in Lubiana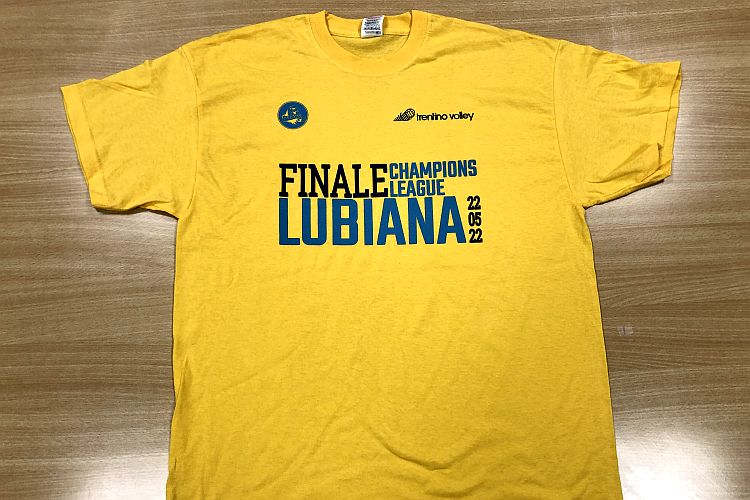 Trentino Volleyball fans are gearing up for a big Sunday night in Lubiana for the assault on the 2022 CEV Champions League: in fact, more than seven hundred fans will be there to watch live the Final between Trentino Itas and Grupa Azoty Kedzierzyn-Kozle scheduled for May 22 at the Stozice Arena.
This is a very large line-up, resulting from the sum of the people who have registered for the trip organized by Curva Gislimberti with those who instead have only requested entrance tickets from the Trentino Volleyball offices and will therefore reach Slovenia by their own means.
To all of them the Society of via Trener will give a nice yellow T-shirt made for the occasion: the goal is to create inside the game arena a beautiful and compact chromatic spot, easily visible also on television. Such an exclusive gadget will be distributed on Sunday afternoon by the Curva Gislimberti itself, just before the entrance to the game facility; the hope is to find a strong hand also among the Trentino fans who have organized individually, buying the coupon directly through the website https://tickets.cev.eu/superfinals2022, and whom the Society invites to come to the Final with an item of clothing of the same color.
Trentino Volley Srl
Press Office