Trento, 28 July 2022
On Tuesday 9th August Itas Trentino begins the training pre-championship of SuperLega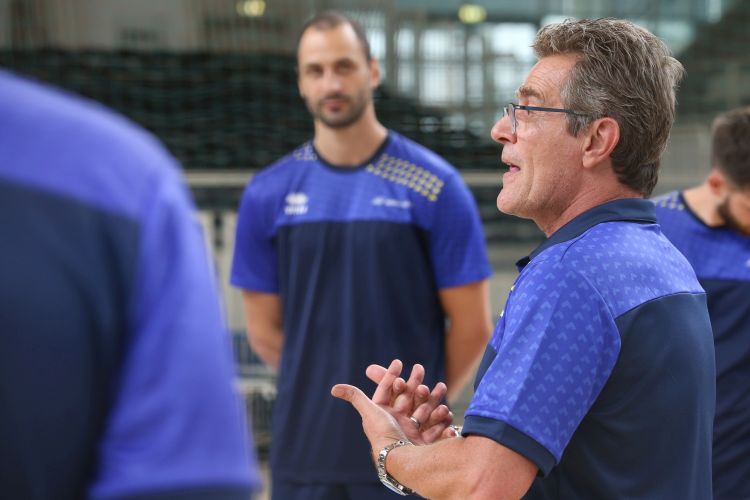 Just two weeks to the first offical moment of male season 2022/23 of Trentino Volley. The beginning of the pre-championship training of Itas Trentino is scheduled on Tuesday 9th August in the afternoon at BML Group Arena in Trentino; probably the players of the list at disposal of Angelo Lorenzetti wil be few in that date: the team leader Matey Kaziyski is the only element of continuity of the recent past, considering that there will be only new faces besides him: Donovan Džavoronok, Domenico Pace, Gabriele Nelli who comes back again and the young promoted Niccolò Depalma. All the others are likely to be busy with the respective nationals, even if we have to wait next summons in the next weeks in the selections of Italy (Senories and Juniores), Belgium and Serbia to have the effective confirm.
During the first period of activity of the group, about ten players will join the players of the juniores, which will play again in Serie B Championship with the shirt of UniTrento Volley.
The technical team decided by the coach of Marche from the day of the summon, will be made by the Assistant Coach Francesco Petrella, the Scoutman Fabio Dalla Fina, the physiotherapist Luca Pirani and the Athletic Trainers Lorenzo Barbieri, who comes from two months of works with the Korean National.
Trentino Volley Srl
Press Office