Trento, 14 September 2018
Codarin's thrilled: "With this team I learn something new every day in the gym"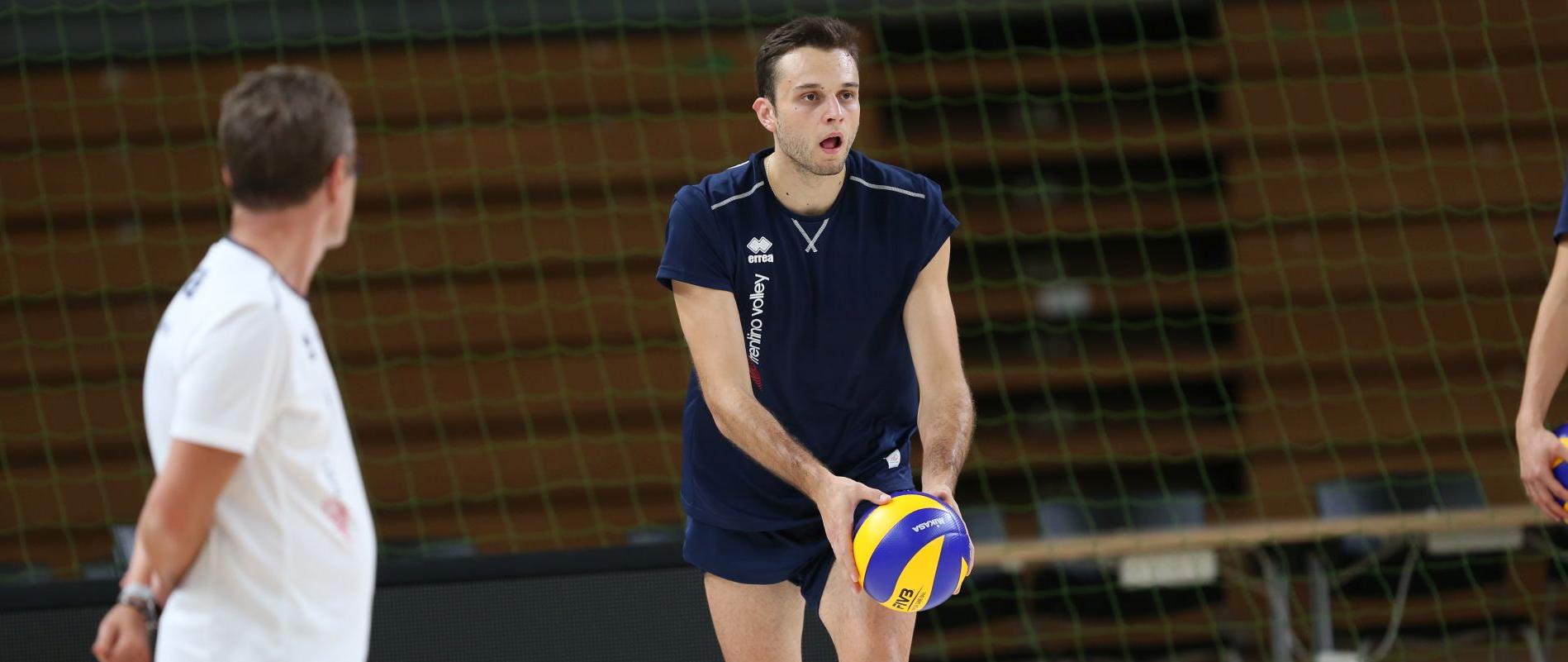 Lorenzo Codarin (ph. Trabalza)
"We're about to end a fourth week of preparation that turned out to be very intense – revelead the twenty-two years old middle-blocker Lorenzo Codarin to Trentino Volley Tv - . The technical and tactical trainings are correctly leading us towards the game situations that we're going to face during the whole season. This is a moment of main importance because, despite working very hard and ending up very tired at the end of every single training session, we're realizing how this is the only possible way to keep ourselves ready for the return of the players who are now playing the World Cup. Moreover, with these methods of training I always notice I'm learning something new every day; Lorenzetti and his staff care for us with great attention and on ongoing bases: in a short time, they managed to turn the gym in a very pleasant environment that I can surely define as a second home".
"I'm personally working very hard on the attack fundamental, which I still feel a bit weak – continued the player from Friuli, grown up in the Youth Team of Trentino Volley - ; from this point of view, Angelo gives me a lot of good advices and I try to do something more every day as regards my understanding with Daldello, who is already in shape. I'm not forgetting the rest tough, starting from the service: I'm trying two different kinds of service to make myself less predictable with my jump-float service. All the training sessions are funny and they surely have a good pace; we started connecting very soon with Vettori, even from a psychologic point of view. I couldn't have asked for it better I'm looking forward for the first ball session with the whole roster; it will be a great thrill for me".
Diatec Trentino will end its fourth week of preparation on Saturday, after having done three hours of activity this afternoon in Sanbapolis gym and two hours of weights tomorrow morning.
Trentino Volley Srl
Press Office