Trento, 07 June 2019
2nd we of VNL 2019: four Trentino Volley's players on the court between Russia and China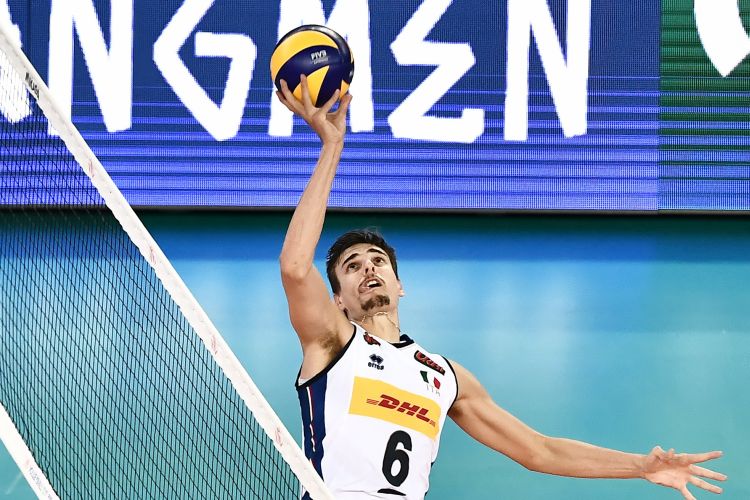 The second weekend of Volleyball Nations League 2019 is close, four Trentino Volley's player are playing in their respective national teams. The city that will host most of them is Ufa (Russia); between Friday and Sunday the Bashkiria's capital city will see Davide Candellaro, Oreste Cavuto and Simone Giannelli taking the field for the Italian national team, facing the U.S.A. team without Russell (on Friday, at 1 pm, Italian time), the Portuguese one (on Saturday, at 1pm) and the Russian one (on Sunday, at 4pm). These three matches will be live broadcasted on Nove channel (digital terrestrial platform); the others can be streamed live (paid service) on Volleyball World Tv, Fivb's Web tv.
The French team with Jenia Grebennikov will be engaged in Ningbo (China) and, in the next three days, it will face the Polish team (on Friday, at 10am), the Chinese one (on Saturday, at 1.30pm) and the Bulgarian one (on Sunday, at 10am).
The Serbian team, that will play during the weekend in Ottawa (Canada), will have to do without the players of Itas Trentino Kovacevic and Lisinac, that stayed in Europe to train and improve their condition for the next appointments.
Trentino Volley Srl
Press Office