Trento, 18 March 2020
Giannelli at DAZN: "I don't move from home, we fight the virus by respecting the rules"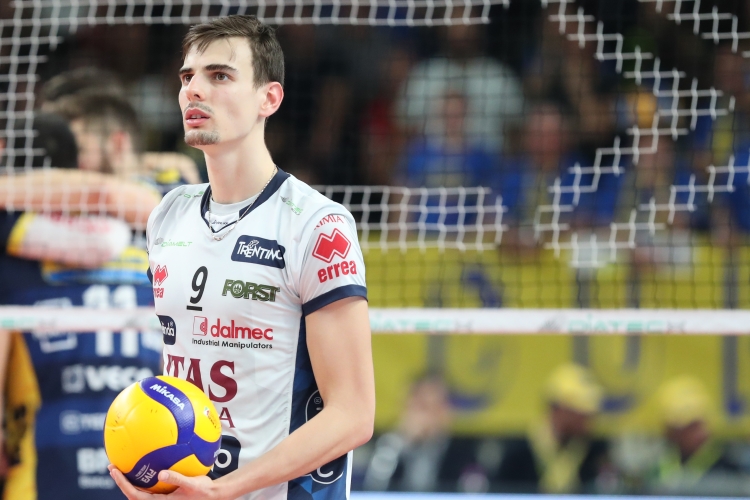 The unusual daily routine, the desire to return to the gym early to train, the desire to make a concrete contribution to help solve the health emergency of Coronavirus. The Captain of Trentino Volley Simone Giannelli talked about the period he is living at home during the interview carried out by DAZN. This week, this interview will be available on demand on the sports streaming platform for the column "Daries Homework".
"I do not move from my home in Trentino, these are the rules and we must respect them because this is the only way to fight this pandemic - he explained -. It's difficult to keep fit, a few sessions of weights would be objectively useful but this is not the right time to do it. Our staff has provided us with some free body work programs to do at home, which I'm doing scrupulously; I'm always in contact with the coach Angelo Lorenzetti even if at the moment we can do little together because in fact you can't touch the ball. So I try to keep my head trained by studying, as I' m enrolled at the university and it happens few times that during the season I have so much time to dedicate to it. Fortunately I'm not alone at home, there's my girlfriend to keep me company and so I don't get bored, on the contrary we often dedicate ourselves to cooking, since I've always been fond of food. In this period, in this regard, you have to pay even more attention to what you eat because there is no possibility of burning many calories, so the quantities should be reduced. My teammates? We keep hearing from each other thanks to our group chat we created at the start of the season but also by making a number of video calls. Together with all captains of the other SuperLega teams we created a fundraiser in favour of the Italian Civil Protection to try to offer our contribution to the emergency at a time when we can do little but make our field aware to donate money to this cause".
Trentino Volley Srl
Press Office