Trento, 18 March 2020
SuperLega, regular season of the yellow and blue team: blocks played and sets played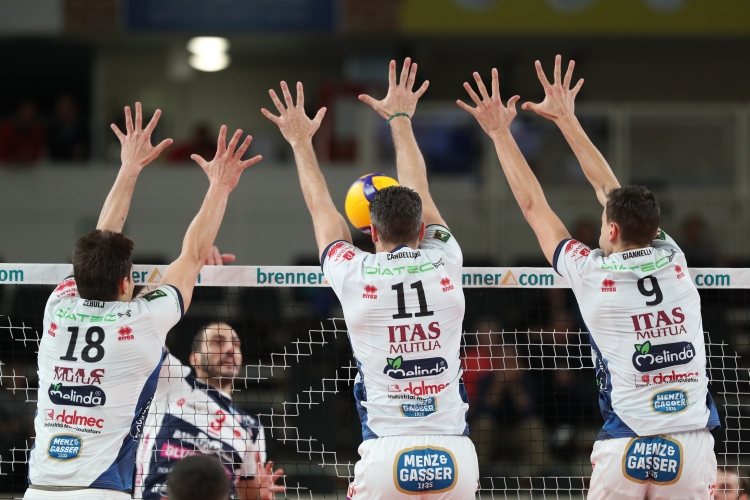 The regular season of SuperLega Credem Bank 2019/20 has already played twenty-two of the twenty-six days originally planned; we are waiting to play the last ones. The championship has already outlined some of its trends quite clearly. Beyond the overall standings, led by the outgoing champion Lube Civitanova, there are other rankings that show what kind of season has been played between late October and early March.
Itas Trentino is among the three teams that have played the most matches (21, the same as Modena and Ravenna) and it is the one that has played the most sets (83, the second is Latina with one less). Also for this reason our team was the one that scored the highest number of points, 1,400 (Modena chases with 1,330), of which 500 in break points (better only the Emilians with 544 and Civitanova with 508). For what concerns blocks, Trento is the best one: 194. This number make of Trentino Volley the most effective team "above the net", with an average of 2.34 points per set (only Civitanova with 2.49 was able to do more).
Lorenzetti's formation ranked second in the number of perfect receptions (411, at an average of 4.95 per set). At the top of the ranking there is Ravenna (448, at an average of 5.60 per set).
Trentino Volley Srl
Press Office