Trento, 27 March 2020
Lorenzetti: ''The quarantine weighs down, but the soul of the team remains positive''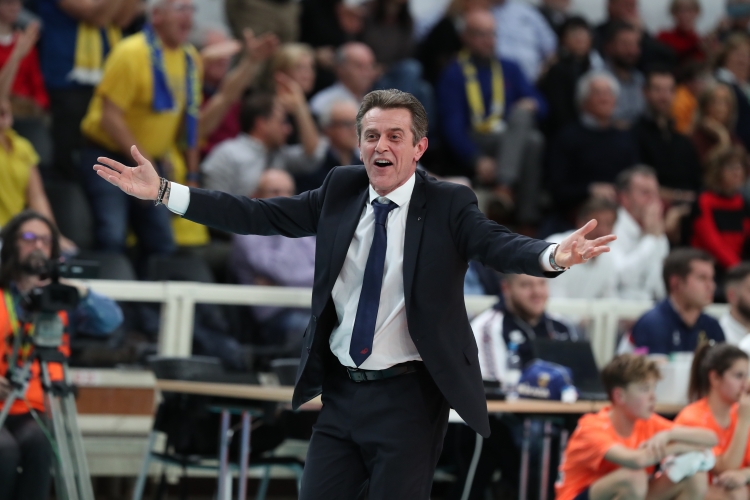 This morning the Trentino Volley's coach Angelo Lorenzetti has been a ''telephone guest'' on Radio Dolomiti, media partner of the team. By answering the questions of the speakers Laura Paolazzi and Gabriele Biancardi, the coach explained his moment and that of the team.
''We are experiencing a new situation for everyone. I think that this situation has never happened to anyone in their lives, so just for this reason we must be able to listen to us and to find ways to improve, at all levels – explained Lorenzetti - . Personally, I'm spending the time in my house in Trento, remaining always in contact with the players, the staff and the management and by taking the opportunity of watching videos and listening to conferences. Reading books? In this moment I don't have the right head to do it, I prefer to continue to be interested in what is happening every day outside my four walls'.
''The quarantine with whom we are all dealing weighs down and is hard, but the soul of the team remains positive – continued the Trentino Volley's coach - . By using the pc or the smartphone, the group meets virtually every afternoon to do a physical training in video conference and this type of technology helps a lot to keep the morale high. We remain in Trento while waiting to see how evolves the emergency of the Coronavirus and what kind of decisions will take who organize the different sporting events. At the recovery of the normal life I think that the word will must change its standards in all fields: social, international, economic and sport. The only thing that matters is health and we will also think about that when you can get back to training, because the break had been very long and different from any period of inactivity experienced previously by the players. The focus will be regaining physical condition, even before the technical one".
Trentino Volley Srl
Press Office