Trento, 04 April 2020
Giannelli on "Melinda Val di Non" Instagram profile: "Volleyball is my life"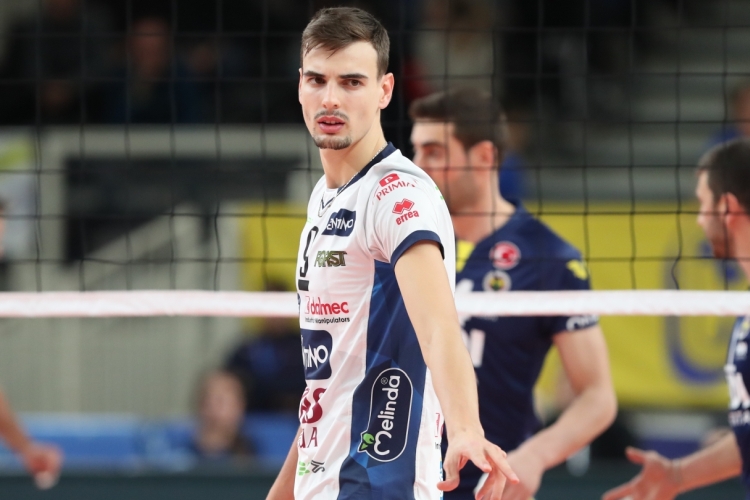 A Saturday afternoon "virtually" guest of the world "Melinda Val di Non" for Simone Giannelli. For half an hour, between 2.30 pm and 3 pm, the Captain of Trentino Volley was indeed the protagonist of a live story directly from the Instagram account of our jersey sponsor. During the thirty minutes of the appointment, the South Tyrolean setter did not only answer the questions of the many connected followers on the official profile of the consortium of the Non Valley that has been dealing with the cultivation and sale of apples since 1989, but also proposed some exercises to keep fit while staying at home. "We athletes are used to train every day at high intensity, between physical and technical sessions and matches; in this period we can't do it and the transition from everything to nothing has been difficult but necessary because staying at home now is vital for everyone - he explained -. As a team we have worked hard to try not to lose our condition completely; every day we are in call conference to do free body exercises. We hope to return to the field soon but in the meantime we stay in our homes, offering our small contribution". "I'm 23 and I'm a young man like everyone else, with a great passion for volleyball which is my life: that's what I like most to do - he continued -. Now it's not possible to play but I use my time doing other things that I like and to which, in normal situations, I couldn't devote so much attention. For example, studying, since I am enrolled at the Telematic University of Food Science in Rome. i find interesting the correct way people should eat , because I believe that we are what we eat. I'm preparing two exams: Anatomy and Physics, although I'm not very good at science, so l have to put even more effort into it. When I'm not studying or training, I watch TV series with my girlfriend or we cook: tonight we're making pizza."Being a sportman, and practice a discipline I think it's important. It helps to create a strong mentality - added Simone - . Sport has taught me how important it is to never give up and to always pay attention to nutrition, a subject that is particularly close to my heart. In this period we must try to avoid taking complex fats and carbohydrates. Eating a lot of fruit and vegetables, for example apples, can help a lot. In general, you need to give priority to fresh, high-quality raw materials and limit the portions. We need fewer calories than when we could leave home. The Tokyo Olympics? Postponing it for a year was certainly a painful but fair decision. At the moment there are other priorities than sport".
Trentino Volley Srl
Press Office