Trento, 07 April 2020
Starting the fifth week of work at home: an hour of exercises in conference call every day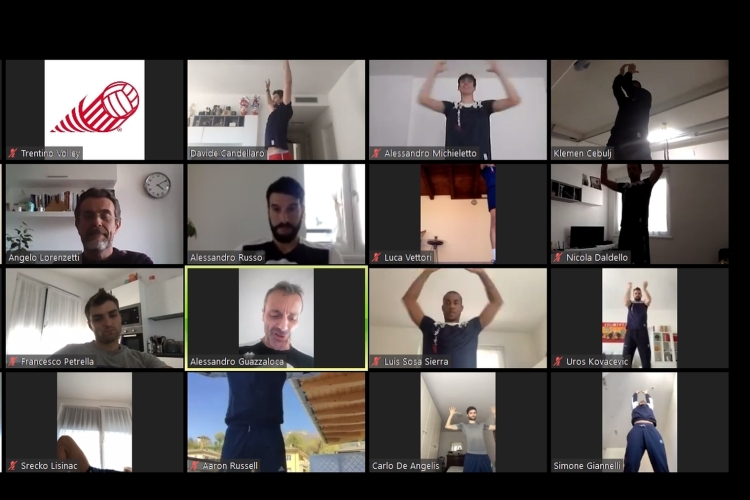 This is the fifth consecutive week without training at the BLM Group Arena in Trento for Itas Trentino. The team continue to stay in their homes in Trento, respecting the full lock down, but for the past fifteen days they have been able to do at least the exercises proposed by the technical staff all together, in conference call.
The technological experiment, started on March 23, works well, especially to motivate and keep the group together; exploiting the technology offered by the "Zoom" platform, every day the team meet at 4pm in front of their PC or smartphone to continue the work program from home. The trainer Alessandro Guazzaloca leads the operations, with Coach Lorenzetti, the physiotherapist Russo and the Assistants Boninfante and Petrella who help him verify the correctness of the exercises which, inevitably, concern only the physical part.
On Monday, April 6 the players had a day off after fourteen consecutive trainings, but today they're back to work regularly, and they'll work on Easter afternoon as well.
Trentino Volley Srl
Press Office