Trento, 05 July 2020
On monday Itas Trentino will return into BLM Group Arena: it will start the preparation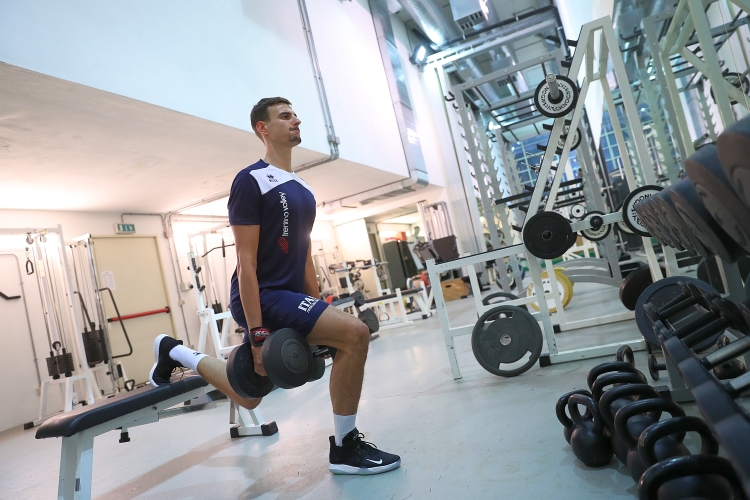 Four months later the last official match (played the 8th of March in Civitanova Marche), the Itas Trentino is ready to go back to training into the gym: the reunion is planned for Monday, the 6th of July, moment when the players and the staff will meet again at the BLM Group Arena to start, after having been tested for the Covid-19 (all negatives), the first training sessions.
All the members of the shortlist are available, except Alessandro Michieletto who, during the same day will start a professional retreat with the Under 20 National Team in Darfo Boario. Angelo Lorenzetti can count on the setters Giannelli and Sperotto, on the opposite hitters Abdel-Aziz and Argenta, on the spikers Kooy and Sosa Sierra, on the middle hitter Cortesia and on the two libero De Angelis and Rossini. From the middle of the week will join the group also Srecko Lisinac; after having recovered from the Coronavirus, now the Serbian is about to fly to Italy.
The training sessions will be behind close doors, scrupulously following the rules spread by the authorities; for this reason, unfortunately, the fans and the media are not allowed to enter in the BLM Group Arena. During the first phase there will be space especially for the individual activity, divided in three groups, in order to enable the athletes to find again the best physical condition after a period of stop that has never been so long like the one determined by the lockdown.
Trentino Volley Srl
Press Office