Trento, 12 October 2020
Another record Nimir: the 4th title of MVP in Piacenza, nobody like him in the first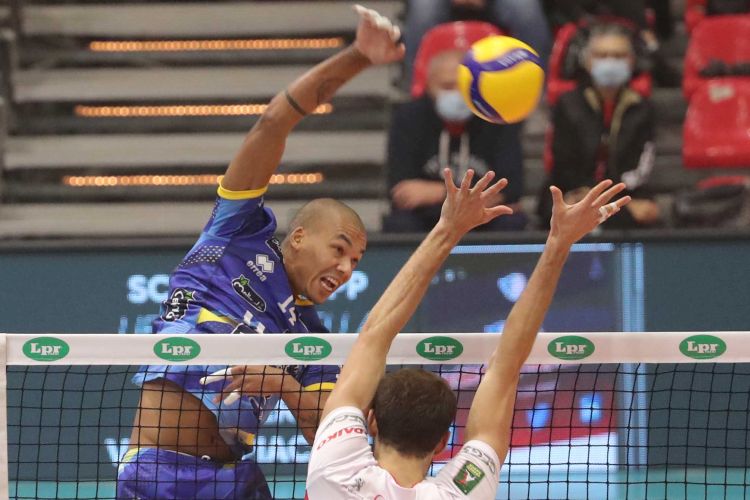 The first month of official matches for Nimir Abdel-Aziz with the Trentino Volley jersey will go down in history for the quantity of gialloblù statistical records made personally. After having made the new record of points at the debut (23 against Civitanova Marche, the last 13 September), the title of ace in one single match (9 in Padua the 27 September), on Sunday evening, in Piacenza, the Dutch opposite spiker has reached a new record.
The 20 points scored in the match of SuperLega at the PalaBanca, thanks to the 77% in attack, a block and two aces, have allowed him to conquer the deserved title of MVP of the match, which he has won for the fourth time out of eight total matches played so far. The precedents were won not only in the already quoted matches against Lube and Kioene, but also in the one of Champions played with London (22 September). No other player in the Trentino Volley history has won so many of it in the first eight matches. The precedent record was held by another opposite spiker, who wore the number 14 jersey: Jan Stokr, MVP of three of the first eight matches played in the 2010/11 season.
Until now, Nimir has an incredible 19.75 points per match average: he scored already 158 points in 29 played set (5,44 in partial).
Trentino Volley Srl
Press Office