Trento, 15 October 2020
Lucarelli on Radio Dolomiti "I'm not 100% yet, but I'm growing"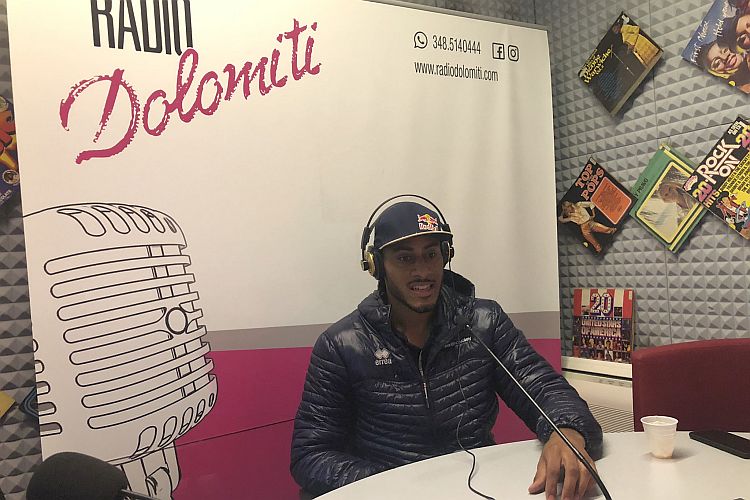 After just two months in Trento, Ricardo Lucarelli has already learnt to speak Italian fluently. This morning, Radio Dolomiti's listeners - half of those were gialloblù fans - had the opportunity to verify personally his skills during his first interview ever in Italian.
"In 2010 I used to watch Trentino Volley's victories on Tv, the team was really strong and had such good player such as Juantorena, Kaziyski, Raphael, Stokr. It was at that time that I began dreaming having the opportunity to play wearing this jersey, one day. That's why I choose this team, as I had the opportunity to: it has always been at the top of the ranking, the best choice possible . – said again Ricardo, after having stated it in English, just a few months before - . As I started being in contact with the team, my team-mate Raphael was the first one to be happy for this opportunity. After two months here, I already feel like home and I can drive around without using the GPS device, I have to thank my mates, the staff and, more in general, local people who are very kind to me. In terms of training, the beginning wasn't easy because I had some core problems, now I've recovered but I'm not 100% yet, I can still grow up. The Olympics in Rio 2016 have been the best experience I could have ever lived as an athlete, even because we won it right in Brazil and against Italy. I think nothing can ever be better than that experience, but maybe another gold medal at the Olympics could be as exciting as the first one was. Who's my idol? Sergio, the Brazilian libero who won everything".
Once the microphones were turned off, Lucarelli presented the match at the BLM Group Arena scheduled on Sunday, at 6pm will arrive the great team Sir Safety Conad Perugia. "It's a pity only 600 people are allowed to entry the arena, but I can already imagine that those who will be in will surely cheer loudly. Perugia arrives in Trento after having won all the first 5 matches, the team was only defeated in one set, we know that the match will be extremely hard but we are improving and we are confident".
Trentino Volley Srl
Press Office