Trento, 25 November 2020
Lorenzetti after Trento-Vibo: "I can't blame my team"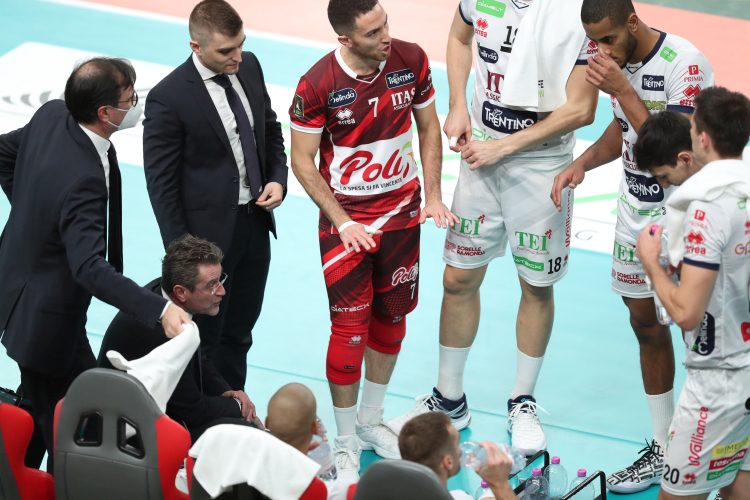 "I can't blame my team - said the Itas Trentino coach Angelo Lorenzetti after the match -; despite not having a lot of rhythm in our legs, we were good at finding it from the second set onwards and the only real regret we have is in the third set, where we could have been more creative. In the fourth, we did a lot of good things, even in defense. I expected that we could have more ups and downs while we soon found a great continuity".
In four days, Sunday 29 November 2020, Itas Trentino will be back on the field to play the first match of the second round, hosting Kioene Padova in a BLM Group Arena still behind closed doors. Kick-off scheduled for 7 pm.
Trentino Volley Srl
Press Office