Trento, 21 April 2021
Towards the CEV Champions League Final: all the gialloblù numbers in the competition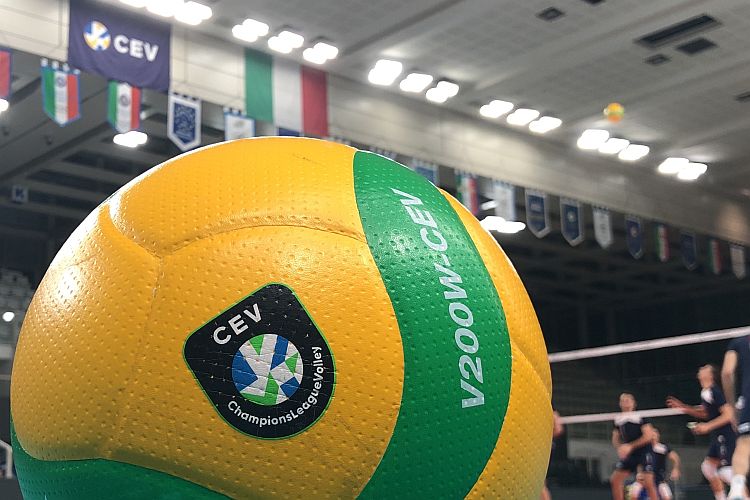 The countdown for the Final of 2021 CEV Champions League shortens every day for Trentino Volley. In just over a week, in Verona, the gialloblù Club plays for the fifth time the match that assigns the biggest continental trophy, already won on three occasions. The game of the first of May at the AGSM Forum against Kedzierzyn-Kozle will close the fifteenth participation ever at a competition of CEV, considering the nine previous attendances in Champions League (six consecutive between 2008 and 2014, and then the ones of 2016 and 2018), four in CEV Cup (2005, 2015, 2017, 2019, with a victory related to the last edition), and one in Top Teams Cup (2005).
The album of memories connected to CEV Champions League is full of epic pages: the first is related to the evening of 5 April 2009 in Prague, when the gialloblù formation win by 3-1 on Iraklis Thessaloniki, conquering the title after having overcome Macerata in the semifinal in the Italian derby and concluded the championship with a clear run (12 victories out of 12 played matches); the second is related to 2 May 2010 and to the success on Dinamo Moscow at the Atlas Arena, while the third, which is absolutely unforgettable, is related to 27 March 2011 and to 3-1 on Kazan in the final at the PalaOnda in Bolzano. It was the one in Alto Adige the last final played before the one played in Poland in 2016 and ended with the second place; in archive also the third place, related to 2012 edition.
Here is the STATISTICAL DETAIL of Trentino Volley in CEV Champions League:
Played matches: 103 (47 at home, 56 away)
Wins: 82 (41 at home, 41 away)
Defeats: 21 (6 at home, 15 away)
3-0 wins: 50 (31 at home and 19 away)
3-1 wins: 24 (7 at home and 17 away)
3-2 wins: 8 (3 at home and 5 away)
3-2 defeats: 12 (4 at home and 8 away)
3-1 defeats: 4 (4 away)
3-0 defeats: 5 (1 at home, 4 away)
Sets won: 274
Sets lost: 103
Longest win streak: 15 consecutive successes between November 2008 and December 2009 Most present player: Emanuele Birarelli (47 matches out of 103 played matches overall)
Most present player of the current team: Simone Giannelli (41 matches)
The shortest match: Trentino Volley-Portol Palma Mallorca 3-0 of 18 February 2009 (63' minutes)
The longest match: Trentino Diatec-Zaksa Kedzierzyn-Kozle 2-3 of 14 February 2018 (139' minutes)
The opponents of Trentino Volley in CEV Champions League: 5 Polish teams (Belchatow, Czestochowa, Jastrzebski, Kedzierzyn-Kozle, and Rzeszow); 4 Russian teams (Belgorod, Kazan, Novosibirsk, and Moscow); 3 Belgian teams (Roeselare, Maaseik, and Lennik), 3 Greek teams (Olympiacos, Paok, and Iraklis), 3 French teams (Beauvais, Chaumont, and Tours) and 3 Serbian teams (Novi Sad, Stella Rossa, and Partizan Belgrade); 2 Czech teams (Budejovice and Karlovarsko), 2 Italian teams (Civitanova and Perugia), 2 Spanish teams (Mallorca and Teruel), 2 German teams (Berlin, Friedrichshafen) 2 Turkish teams (Fenerbahce and Izmir) and 2 Swiss teams (Amriswil and Lugano); 1 Austrian team (Vienna), 1 English team (London), 1 Romanian team (Zalau), 1 Slovenian team (Bled).
The away matches of Trentino Volley in CEV Champions League: 9 trips in Poland (Czestochowa, Krakow, three times in Kedzierzyn-Kozle, Rzeszow and three times in Lodz); 6 in Belgium (Roeselare and five times in Maaseik); 5 in Italy (two times in Civitanova, one in Bolzano, Macerata, and Perugia); 4 in Russia (two times in Belgorod and two times in Moscow), in France (Beauvais, Reims and two times in Tours), and in Germany (two times in Friedrichshafen e two times in Berlin); 3 in Turkey (two times in Izmir and on in Istanbul); 2 in Spain (Palma de Mallorca and Teruel), Serbia (two times in Belgrade), Greece (Athens and Thessaloniki), and Switzerland (Amriswil and Lugano); 1 in Austria (Vienna), Romania (Zalau), Slovenia (Lubiana).
Trentino Volley Srl
Press Office