Trento, 25 May 2021
Summer is coming: special offer in the online store for the gialloblù fans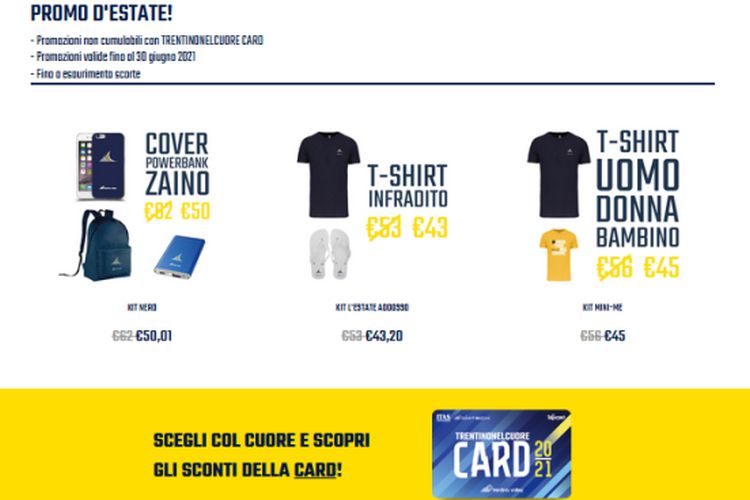 As summer approaches, Trentino Volley is pleased to present to the gialloblù fans a special offer for the season. Starting today, all gialloblù fans can in fact have some of the most sought-after items at convenient prices.
Until the 30 June 2021, in the gialloblù online shop there are three promotional packets that are very interesting:
- the "Kit Nerd", which includes a phone Cover, a power bank, and a backpack. It costs 50 euro (instead of 62 euro);
- the "Kit l'estate addosso", which includes a t-shirt and a pair of flip flops. It costs 43.2 euro (instead of 53 euro);
- the "Kit Mini-Me", which includes a t-shirt man/woman and one for kids. It costs 45 euro (instead of 56 euro).

For more information and purchase, you can directly access the online store at www.trentinovolley.it/store.
Trentino Volley Srl
Press Office