Milan, 09 October 2021
Milan, Lorenzetti: "We need better determination, especially in attack"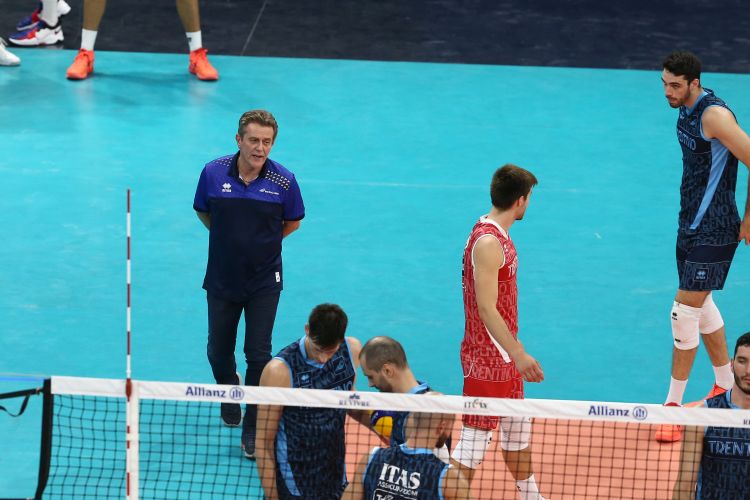 "We started the test match in a promising way, before finding difficulties in the change-ball phase that made our game stuck – explained the coach Angelo Lorenzetti at the end of the joint training in Milan - . Even though we have created various interesting situations in the break point phase, we couldn't catch up with the opponent and we lost ourselves in the second set. In the third set, we found ourselves again, but we didn't find the right rhythm to win it. It was our first test with all the players, and we knew that there are many things to fix, but it's also true that we start the championship in two days and we have to immediately find the countermoves to reach the goal. We need better determination, especially in attack, and the ability to read and understand the circumstances, especially in the change-ball phase in order to not grant too much to the opponent."
The seventh and last week of pre-championship preparation ends on Sunday evening at the BLM Group Arena with a training with ball on the central field that can prepare in the best possible way the home debut in SuperLega: Tuesday 12 October, at 20.30, live on Volleyball World Tv and Radio Dolomiti.


Trentino Volley Srl
Press Office