Trento, 19 October 2021
Lavia to Radio Dolomiti: "We want to be the surprise of the season"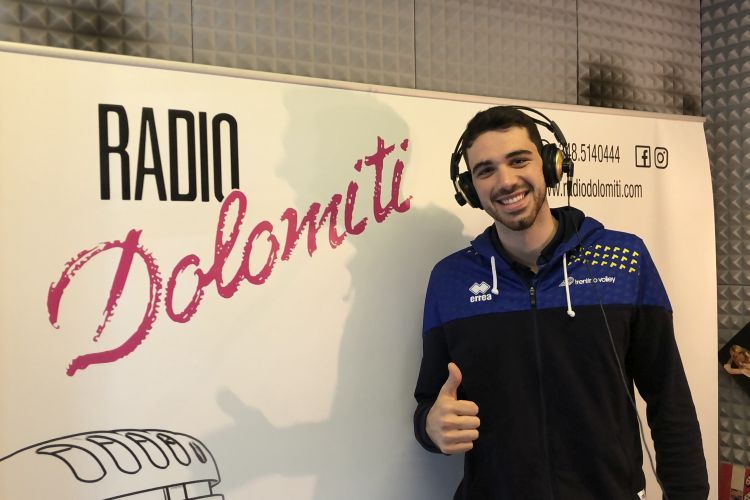 A Tuesday morning in the studios of Radio Dolomiti for Daniele Lavia. The new spiker of Trentino Volley, fresh winner of the title Champion of Europe, introduced himself to the listeners of the historic media partner and presented the appointment of the upcoming weekend: the Final Four of Super Cup 2021.
"It's nice to start without the support of the prediction, as happened in the recent Championship of Europe won in Katowice, so we're fine with that – said Daniele to the hosts Laura Paolazzi and Gabriele Biancardi - . Our team is a right mix between young people and more expert players, but of big value like Kaziyski, Podrascanin, and Lisinac; I believe that the cohesion of intents of this group can make the difference and help us to have good gratifications. We want to be the surprise of the season, starting already from Saturday, in the Final Four of Super Cup. The three spikers model? It's one of the several tactical variations that we can use to put in a difficult position the opponents; it functioned very well in Vibo Valentia, but there must be a great understanding between the players. From this point of view, we start advantaged, because we four Italian have been together a lot during the summer, finding already a great feeling. It's nice to continue together the journey after having lived a very nice summer".
Trentino Volley Srl
Press Office