Trento, 03 December 2022
Lorenzetti: "Three hundred games on the bench is an important number"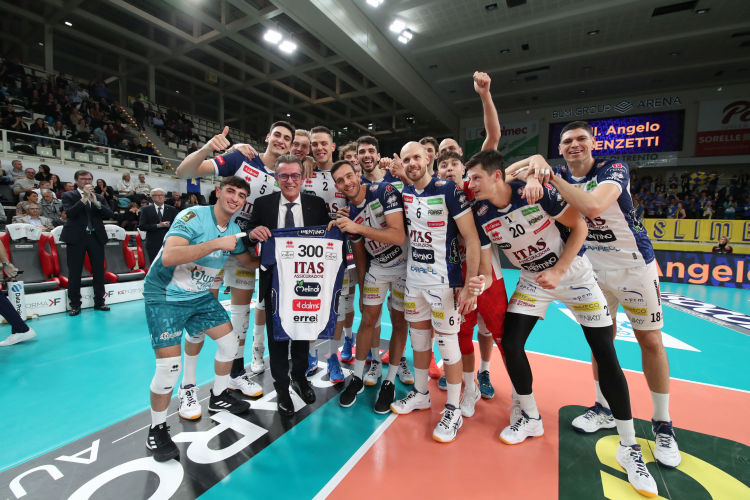 "Three hundred games on the bench of Trentino Volley is an important number but also an honor, and if I look back, I think there are no more than five that I did not like," explained Itas Trentino coach Angelo Lorenzetti after the match, he continues: "Tonight we started strongly at serve, something that offered us a great contribution by taking the pressure off us in the sideout phase. I would say we played a discreet and careful volley, with only one flaw on the counterattack; especially in the first and second set we struggled with this aspect and had to catch up with block and serve."
Starting from Monday, the day the team flies to Betim (Brazil), Trentino Itas will focus for an entire week on the 2022 World Club Championship, which will be played between December 7th and 11th; the debut is scheduled for Thursday, December 8th, at 10 p.m. against Iranians from Paykan Tehran. The next game in Italy is then scheduled only for Thursday, December 15th, right at the BLM Group Arena, when the yellow-blue team will host CEZ Karlovarsko in the match valid for the fourth round of Pool D of 2023 CEV Champions League. In SuperLega, the closest match is scheduled only for Sunday, December 18th: at 3:30 p.m. in Siena for the first day of the second half of the season.
Trentino Volley Srl
Press Office