Kedzierzyn-Kozle (Poland), 25 January 2023
Kedzierzyn-Kozle, Lorenzetti: "The team did something really good in the second half"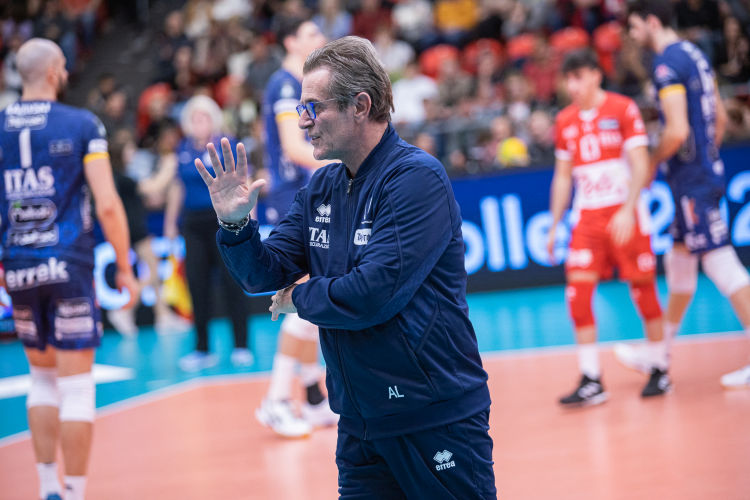 "The team did something really good in the second half of the match and especially in the final phase," said Trentino Itas coach Angelo Lorenzetti after the match, "Even in the first two sets, to be honest, we haven't done our best and we weren't accountable because after Civitanova Marche we trained very little; so it was normal to experience some difficulties especially in the sideout phase. We tried to push with our serve, but our opponents were extraordinary in reception; in the third set, however, we raised our pace of the game, finding more and more confidence in our abilities. It was a good test that offered further prestige to January in which we traveled a lot."
Trentino Itas will return to Italy on Thursday afternoon and starting Friday will get ready for their next match, scheduled for Sunday, January 29th at 6 p.m. at the BLM Group Arena against Vero Volley Monza (17th round of SuperLega). To see the yellow-blue team on the court in the 2023 Champions League again, however, you will have to wait until March 8th, an away match for the first leg of the quarterfinals.
Trentino Volley Srl
Press Office