Trento, 26 March 2020
March 26th: one year ago in Istanbul the victory of 2019 CEV Cup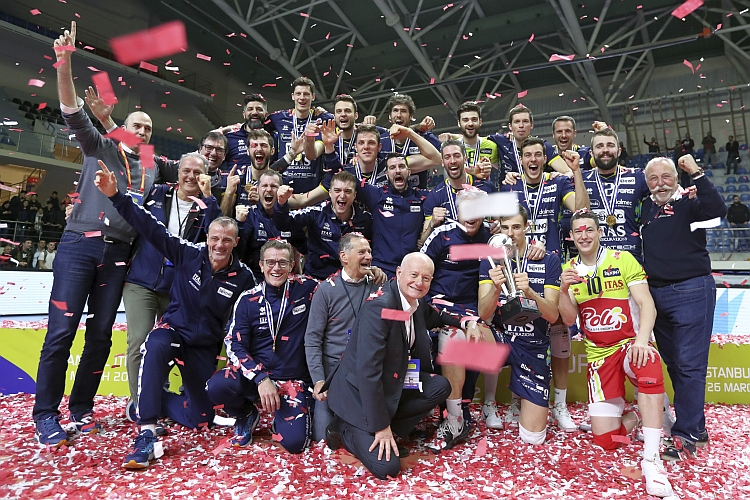 March 26, 2019 – March 26, 2020: while waiting to set new unforgettable dates, the team's calendar reminds us that just today, one year ago, Trentino Volley won the its eighteenth title, the ninth on an international level.
The victory of 2019 CEV Cup, conquered at the Burhan Felek Salonu in Istanbul at the tie break against Galatasaray in the second round of the finals, after the encouraging 3-0 victory at home a week earlier, has been particularly meaningful for many reasons. First of all, it hasn't been an easy victory at all: Giannelli and his teammates had suffered a lot in the first part of the match because of the forceful start of the opponents, risking a 0-2 defeat; they were also dealing with the memories of Tours (where two years before they had lost the trophy at the golden set after a 3-0 victory in the first round), but then they found the physical and technical resources to prevail. The second, but not less important, reason is that with this trophy the showcase of Trentino Volley was filled with the only trophy still missing; since March 26, 2019 Trentino Volley can be proud to have obtained at least one success in all the events in which it took part.
An exceptional goal, if we consider that it has been achieved in only twenty years of activity. This is why Istanbul will always have an important place in the hearts of Trentino Volley's fans.
Trentino Volley Srl
Press Office