Trento, 12 October 2020
Kooy: "If we receive well, everything becomes easier; we can play at higher levels"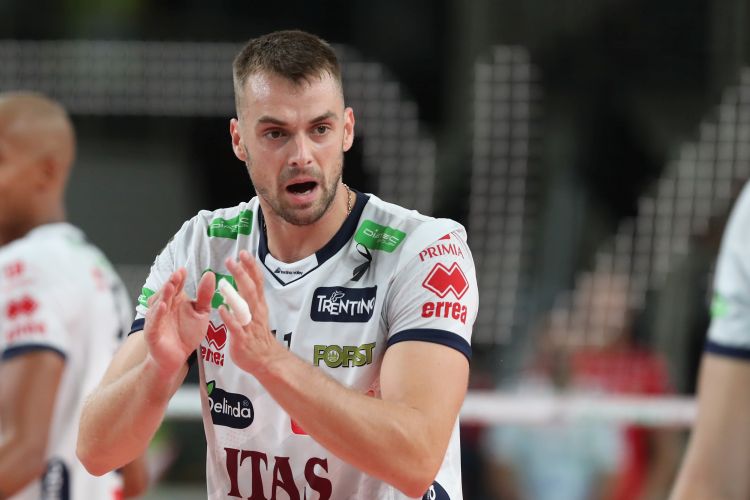 A success that makes morals and ranking. On Sunday evening, at the PalaBanca in Piacenza, the victory against the hosts of Gas Sales Bluenergy by 3-0 in just over an hour has allowed Itas Trentino to recover after two losses by 0-3 in the precedents two rounds and to return at the top of the ranking. The gialloblù team returns in fourth place, to be shared with four other teams that have six points.
"In Piacenza we have received better compared to what we did in the matches against Verona and Civitanova and this factor has influenced a lot the final results – explained the spiker Dick Kooy, who on this occasion has played the first match as former in Emilia - . We know to have important numbers at service, which is fundamental in modern volleyball and heavily directs the result of a match; so, it's very important to succeed in limiting the service of the opponents in reception and to push hard ours, if we want to win. On Sunday we succeeded in doing it and we're happy. I don't know exactly what we could accomplish with this group, but we are aware that we can express a very high level of volleyball, which can grow further if we succeed in training well and creating a great team. The premises are good".
Itas Trentino will return to training in the morning of Tuesday 13 October, after a full Monday off. During this week, unlike the other teams of SuperLega, the gialloblù formation will have only one but important match: Sunday 18 October, at the BLM Group Arena in Trento, Perugia, the leader of the ranking, will arrive (the only team with still full points in the championship). The home match with Modena, originally on Wednesday 14 October, was postponed on Thursday 5 November for television needs (it will broadcast live on RAI Sport +).
Trentino Volley Srl
Press Office