Civitanova Marche (Macerata), 21 January 2023
Civitanova, Lorenzetti: "I don't know if this is the turning point"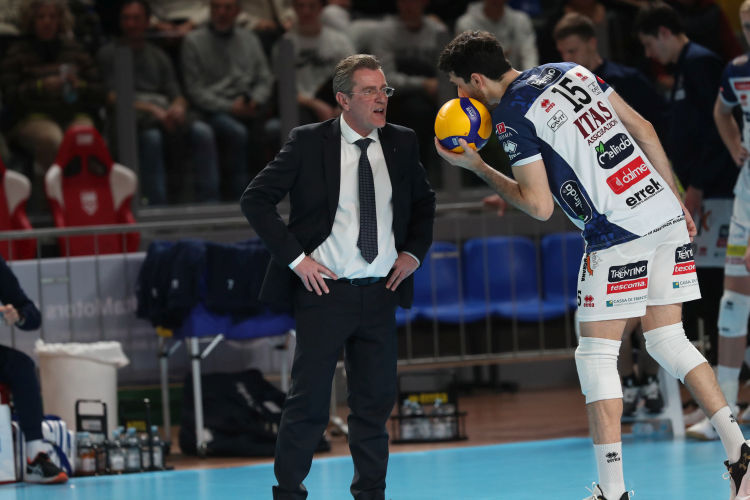 "Both teams were coming to this competition with two losses in the championship behind them and needed to change direction their month of January - commented Itas Trentino coach Angelo Lorenzetti after the game. "We were able to achieve the win thanks to a good approach to the match; I don't know if this is the turning point given that no trophies are awarded in this period, but obviously it was important to get the result and prove that we can improve the situation. In my view during these weeks full of games, most of the away matches, we were a little aggressive only in the home match with Piacenza, while in Cisterna we played the game we had to play."
Itas Trentino will return to Trento late this evening and starting Sunday afternoon will begin training for their next appointment, again an away match, scheduled on Wednesday, January 25th at 8:30 p.m. in Poland against European Champions the Grupa Azoty Kedzierzyn-Kozle for the sixth and final matchday of Pool D of the 2023 CEV Champions League. In SuperLega, on the other hand, the most upcoming engagement is scheduled against Vero Volley Monza on Sunday, January 29th at the BLM Group Arena (17th round).
Trentino Volley Srl
Press Office