Trento, 08 May 2023
Lorenzetti after Game 3: "We haven't done anything yet..."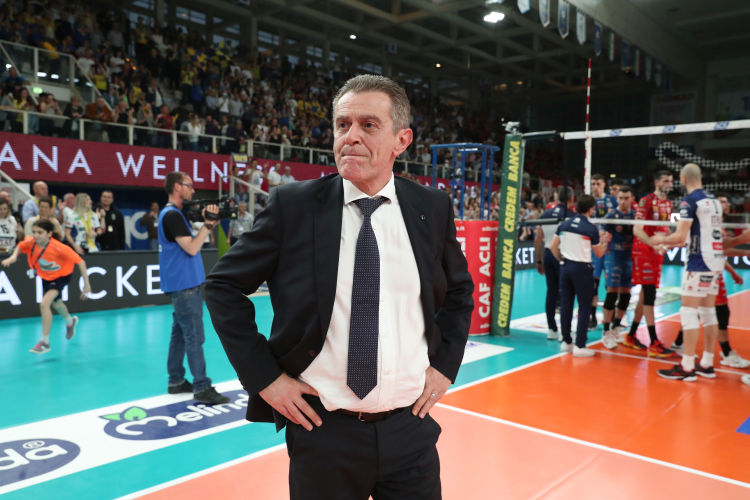 "It was a match where especially in the first two sets we really succeeded in everything, as indeed happened on opposite sides last Thursday to Lube in Civitanova Marche" explained coach Angelo Lorenzetti after the match; "Definitely this is not the balance of forces between the two teams and I hope no one thinks that this is actually the case: that would be a mistake. We haven't done anything yet and we should not delude ourselves that 2-1 is already a fundamental step; in order to win this series we will still need a lot of personality and talent. These Playoffs teach us that nothing is taken for granted, so next Friday at Eurosuole we will have to put more personality on the court than what we showed in Game 2".
On Friday, May 12th (8.30 p.m.), the Scudetto Playoff Final series moves back to the Eurosuole Forum in Civitanova Marche for Game 4. Live coverage by RAI Sport HD and Radio Dolomiti.
Trentino Volley Srl
Press Office